Open House Closing. A Walk
2017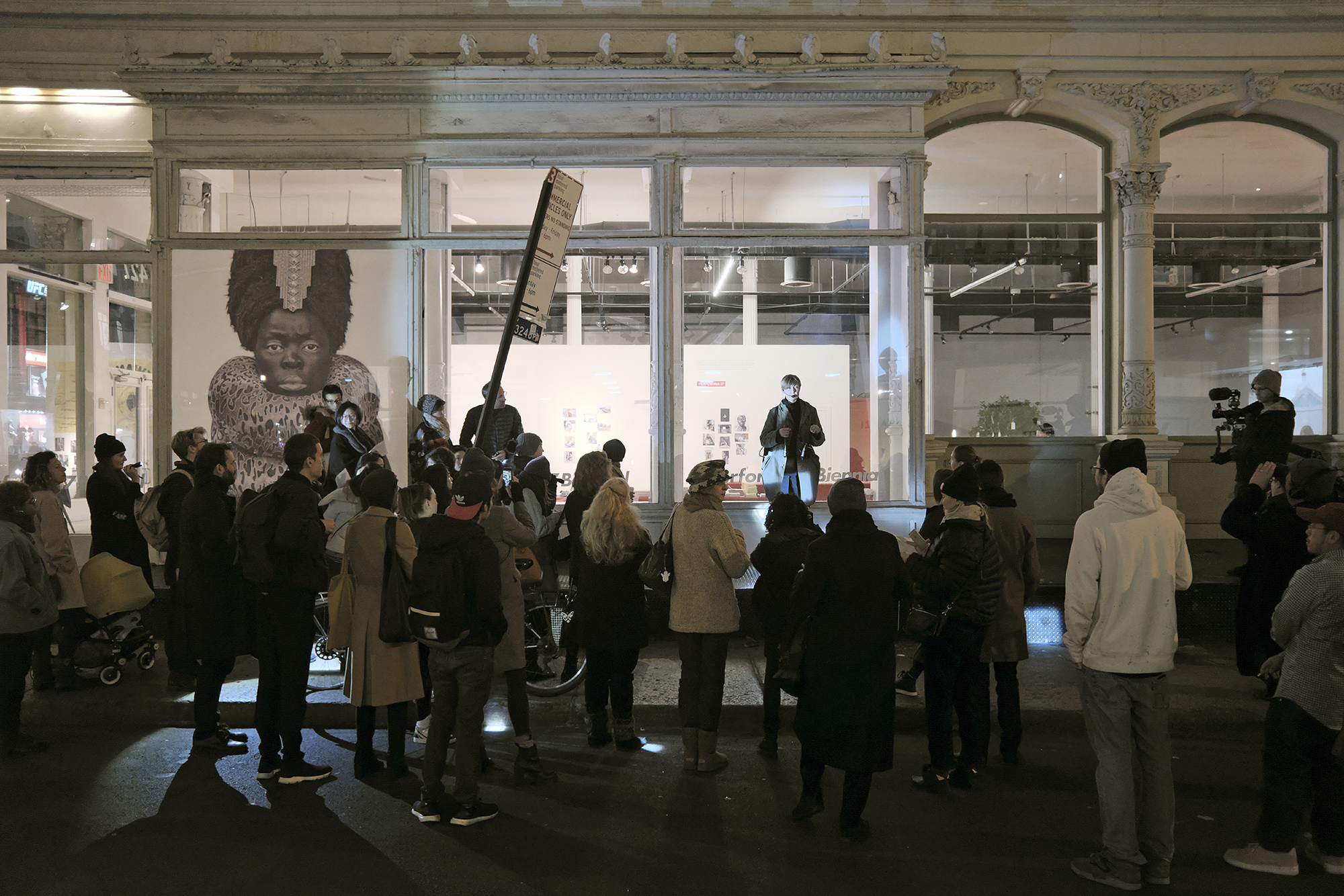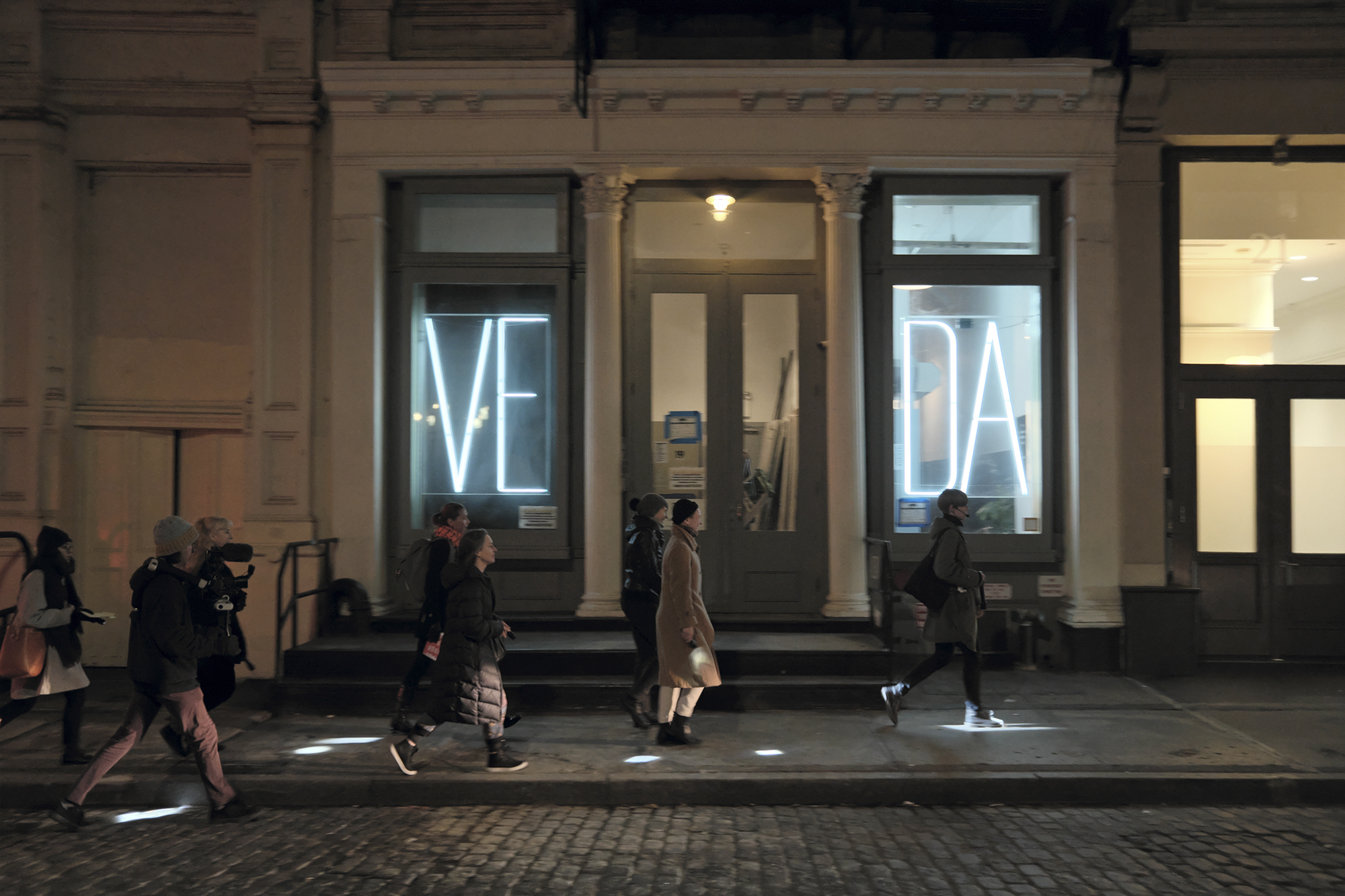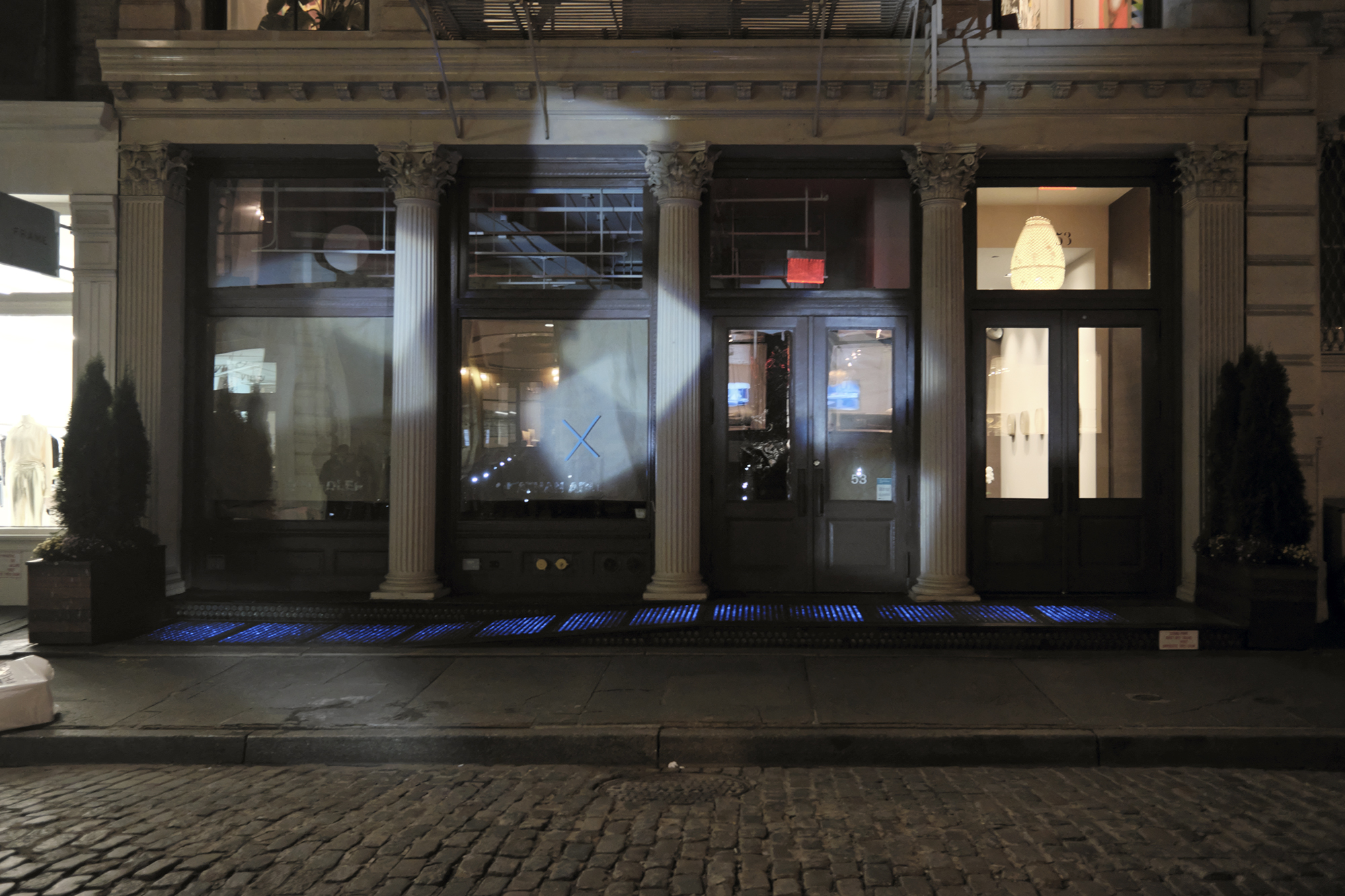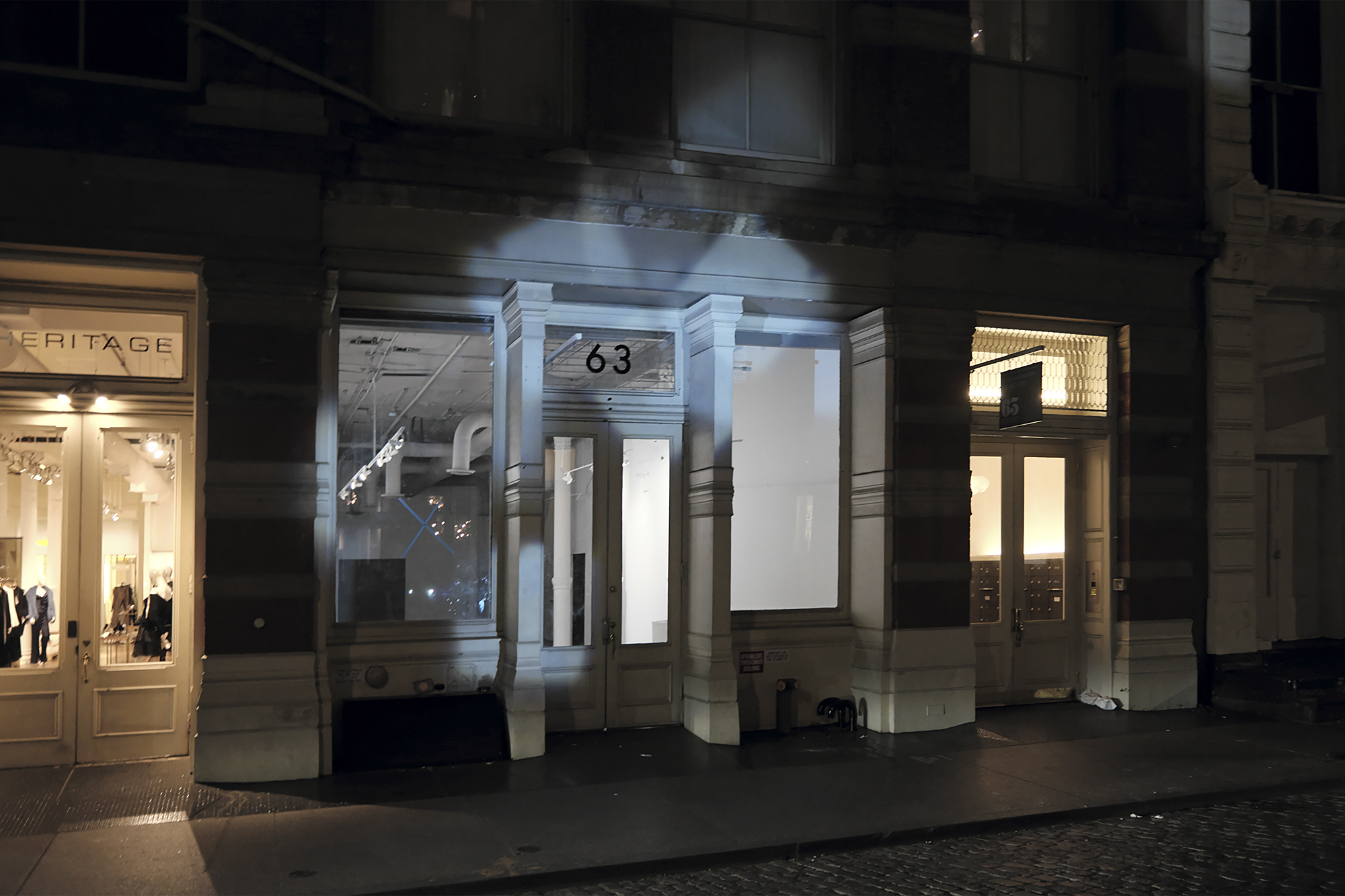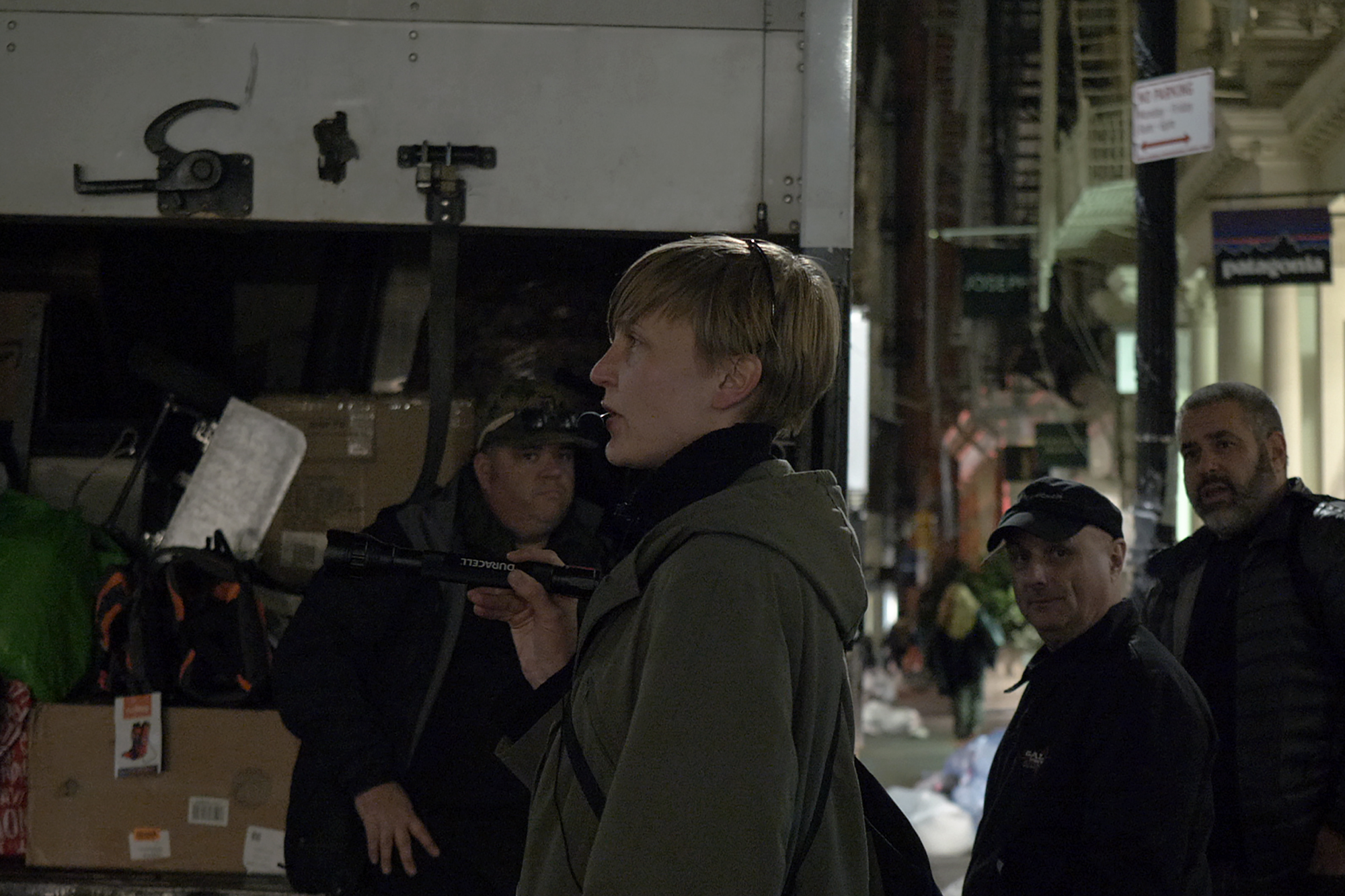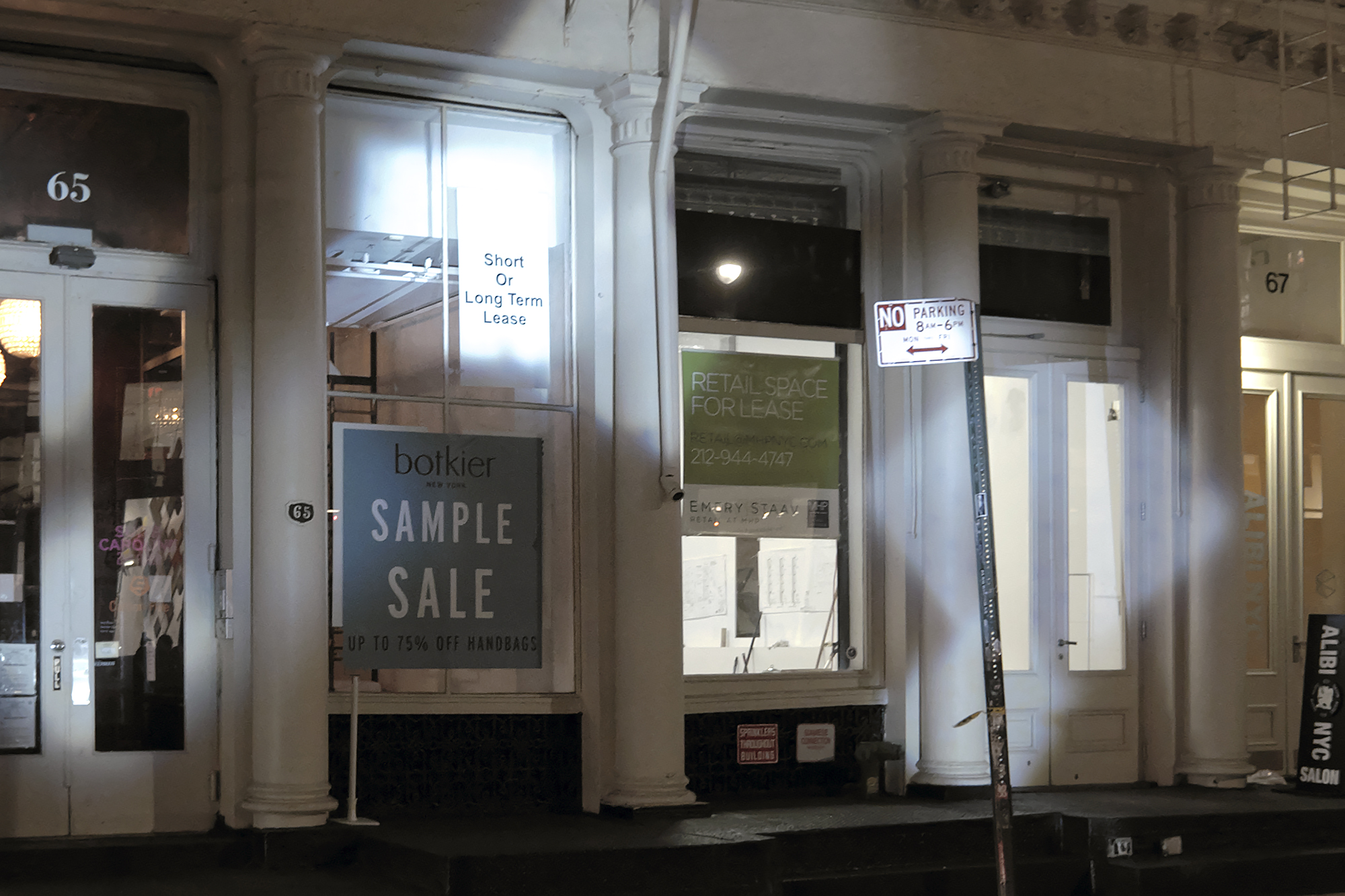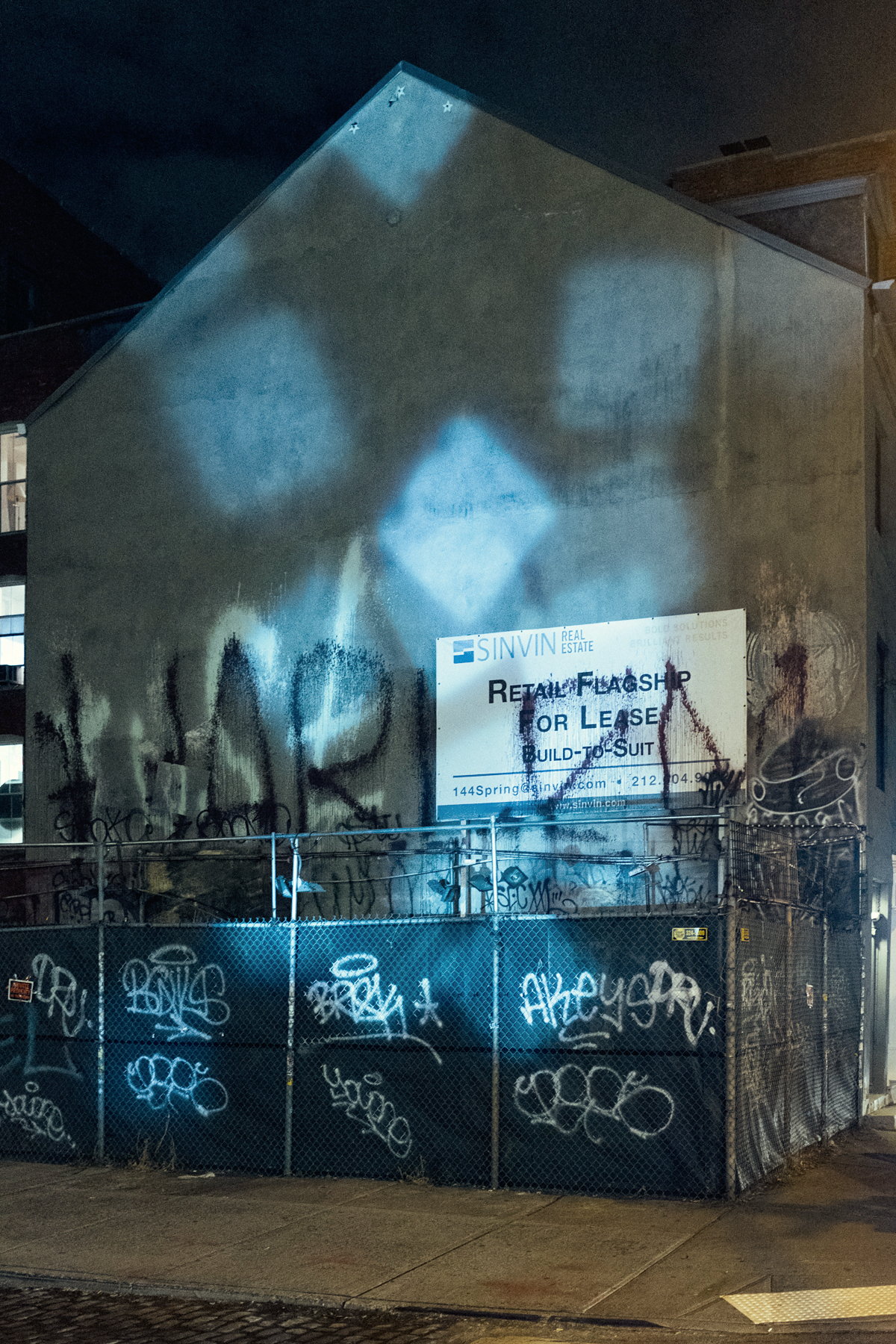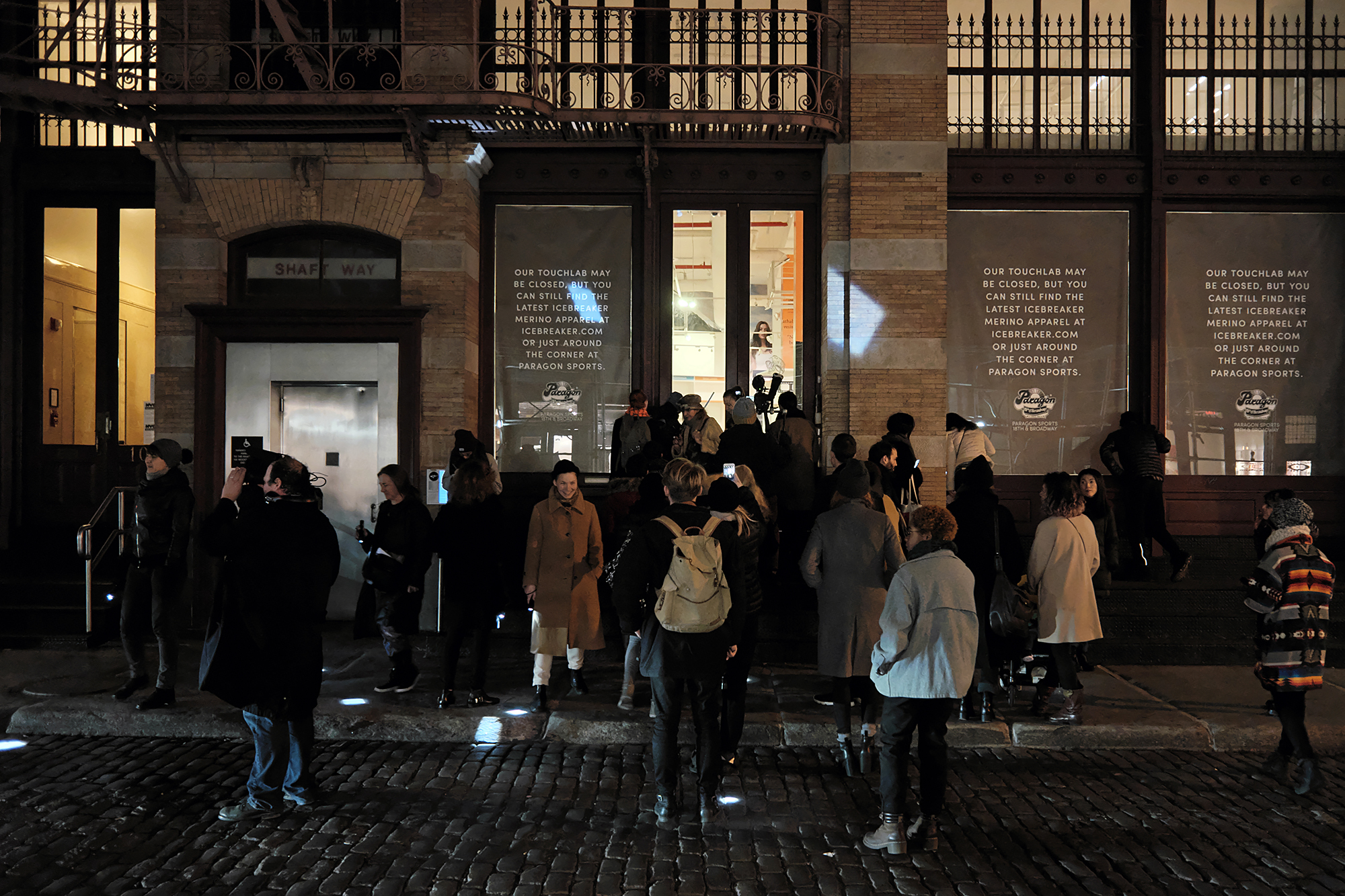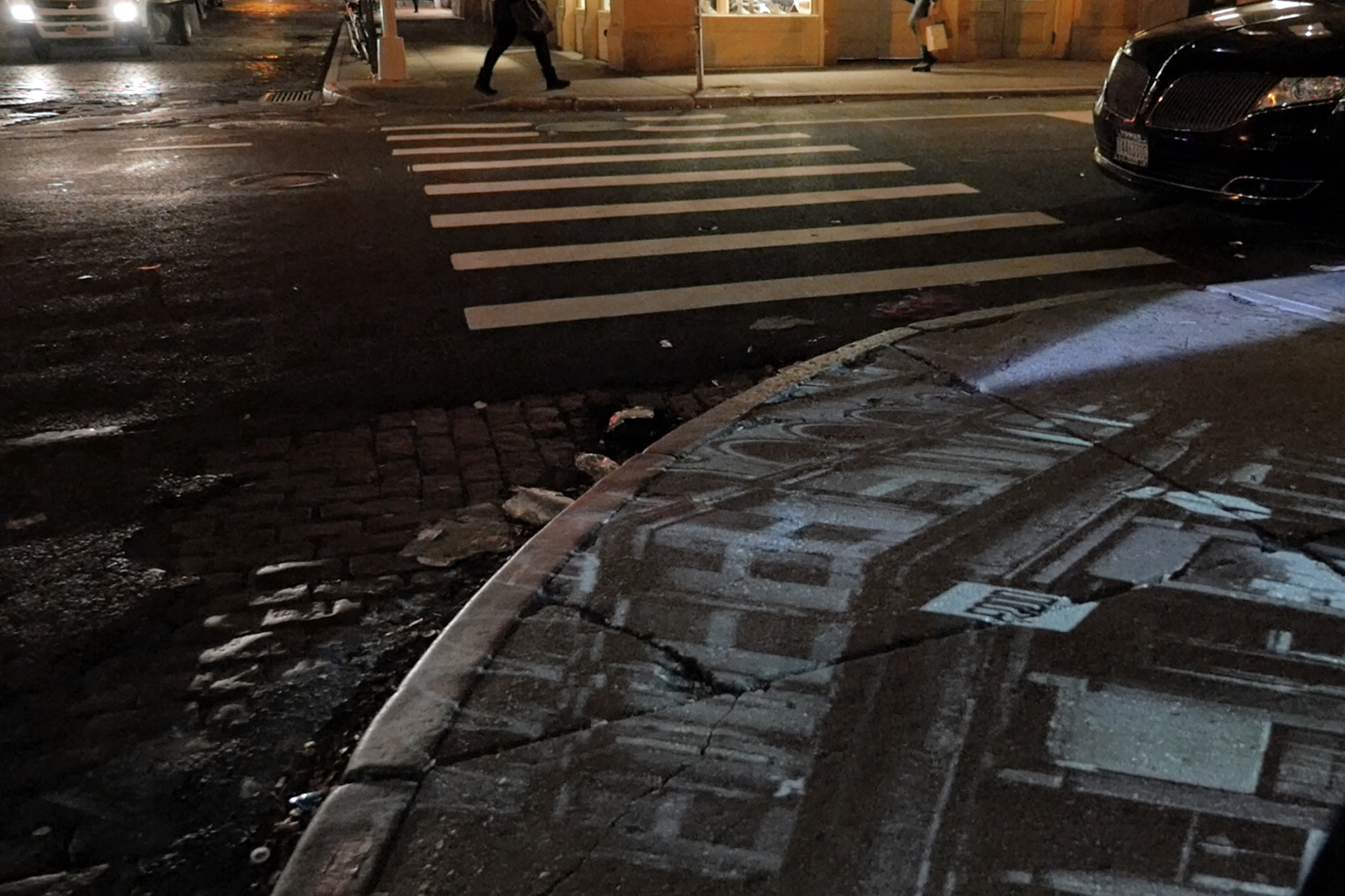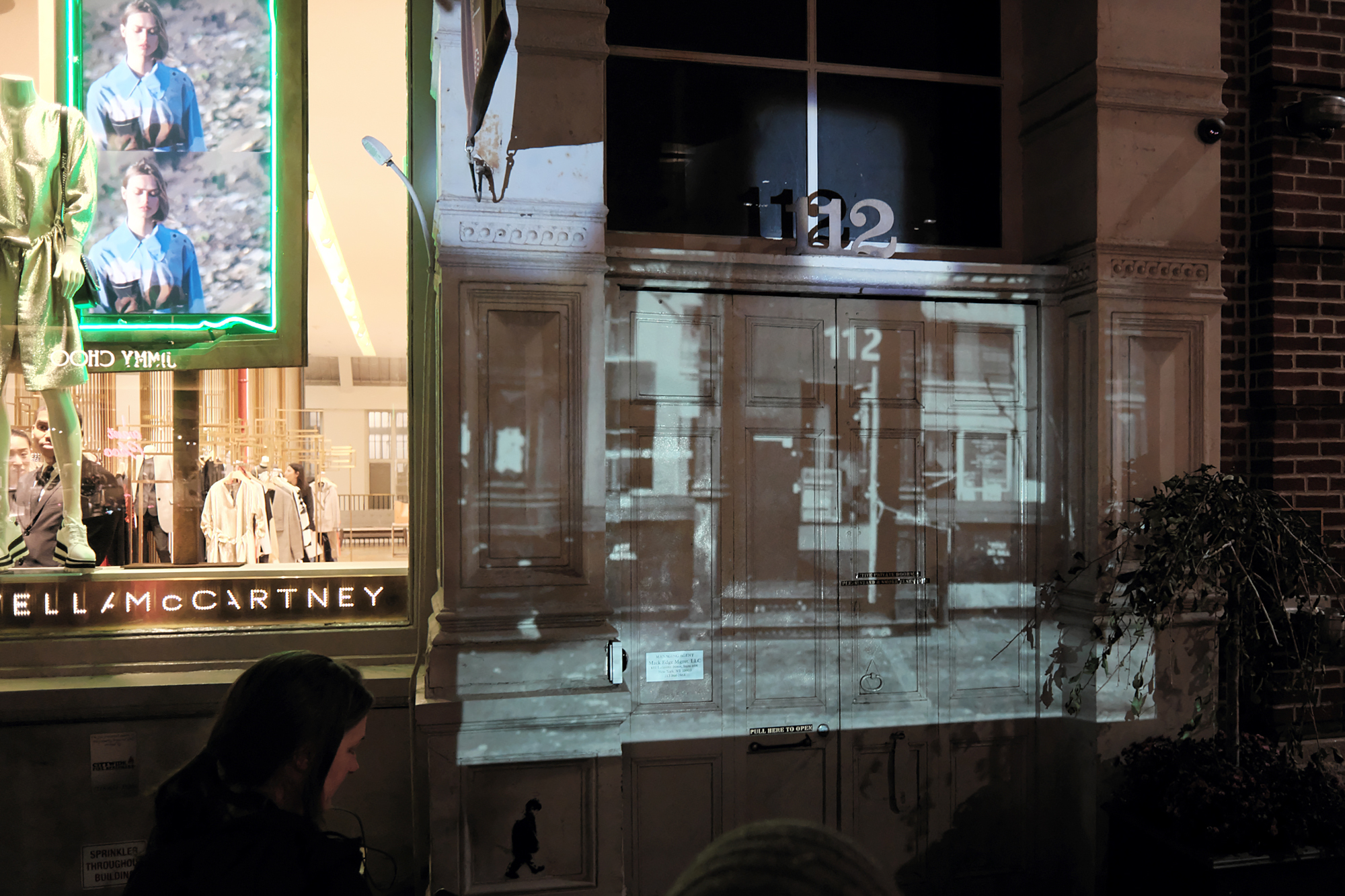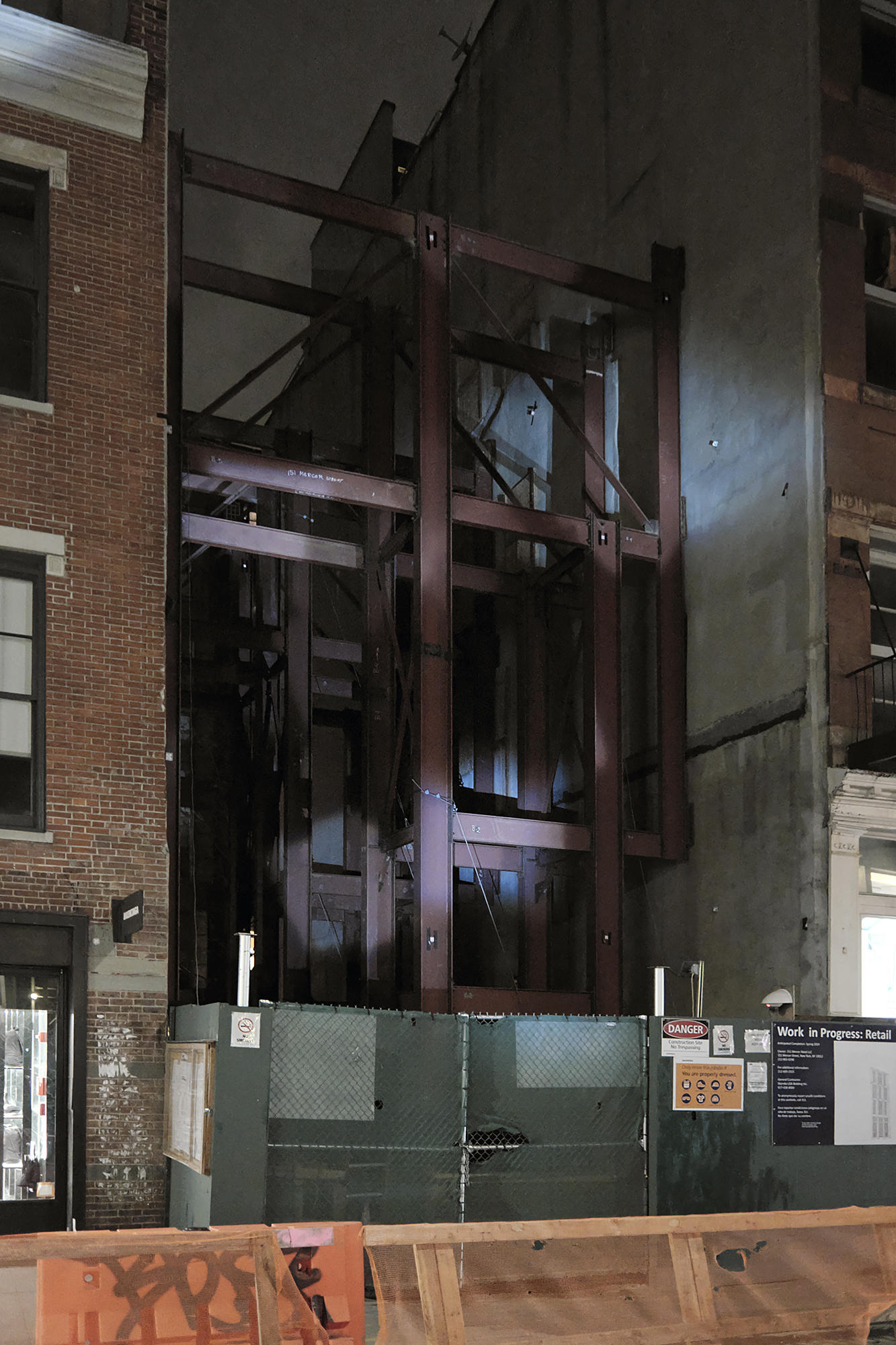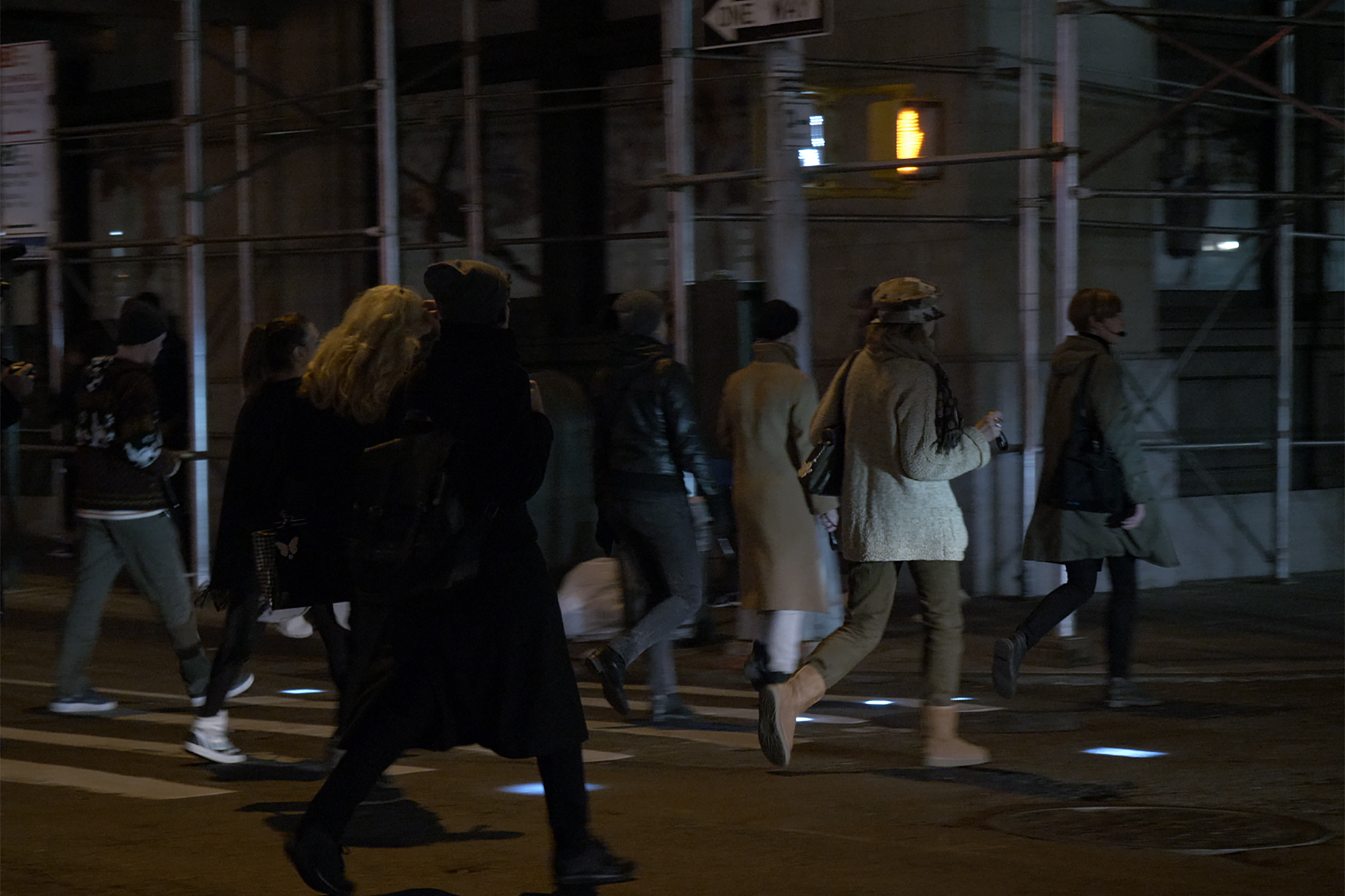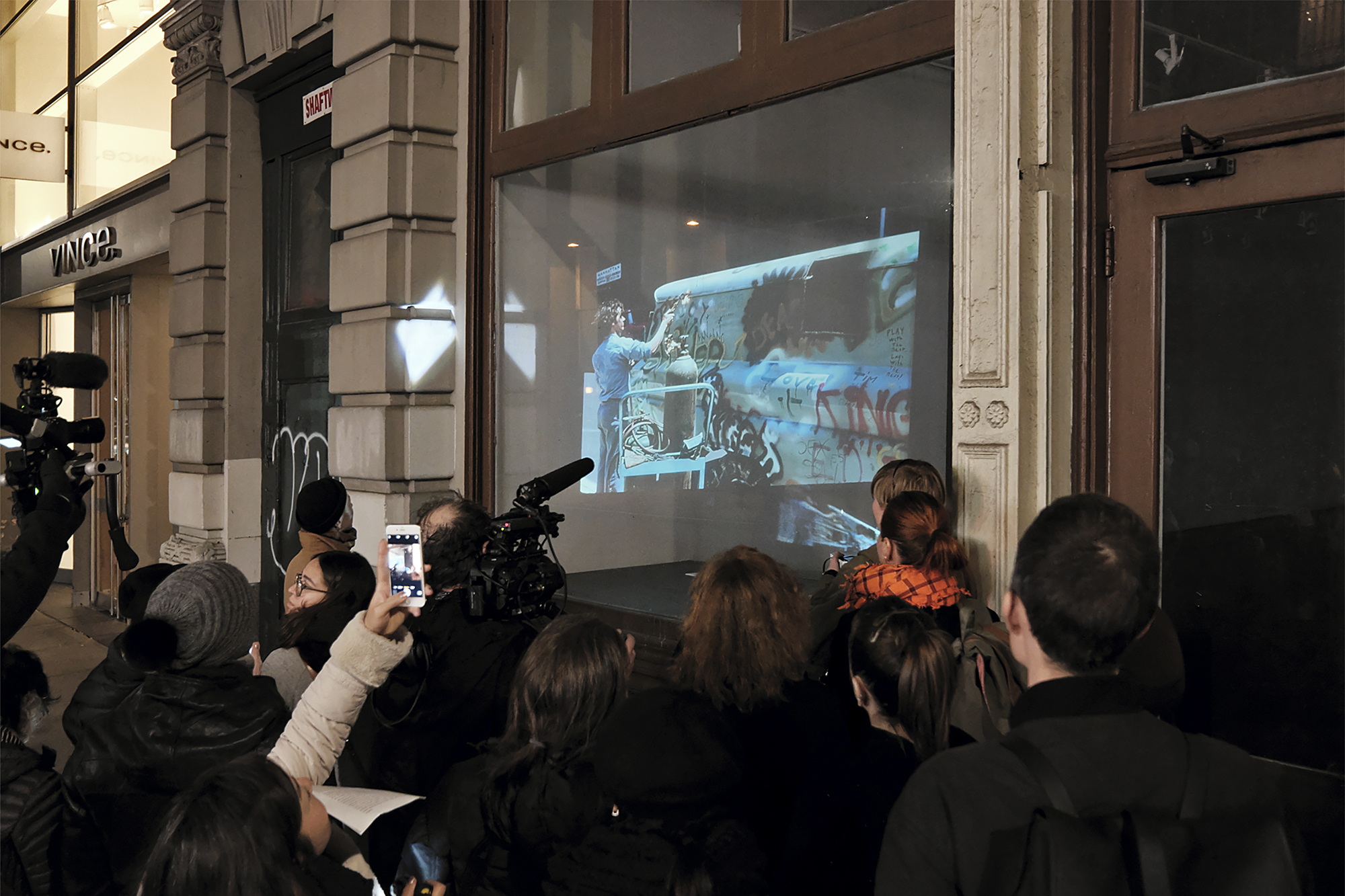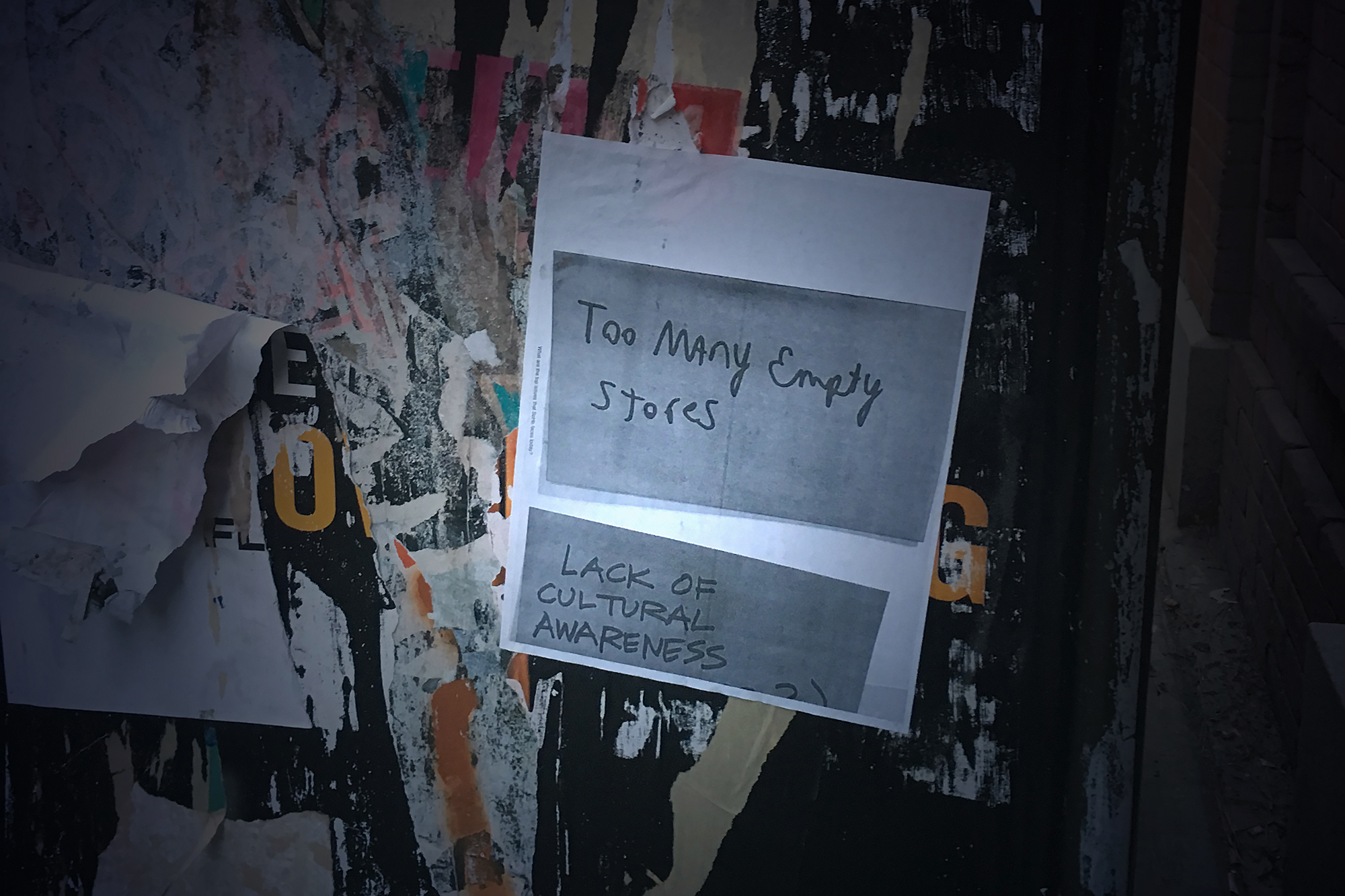 A performance-intervention in the form of a loosely scripted walking tour in SoHo's cast-iron district in New York, emphasising its many vacant spaces, their histories, and the forces that now keep them empty. Staged six times on 15, 16 and 17 November 2017 as part of Performa 17.
During the walk, the current phenomenon of post-gentrification was highlighted with the help of the audience—each member of the group was bearing a flashlight, all together forming a collective spotlight to shine on empty structures along the way. In addition, a portable projector was used to cast archival material of the legacy of Gordon Matta-Clark and his contemporaries from the 1970s to draw links between SoHo's past and present.
A Performa Project for Performa 17
Estonian Pavilion Without Walls
Co-presented by Performa and the Estonian Contemporary Art Development Center
Produced by Performa
Camera: David Guinan & Joy Elaine Davenport (Polemic Media), Piibe Kolka
Editor: Alis Mäesalu
Thank you: Catherine Feliz, Kyla Raskin, Evelyn Raudsepp, Esa Nickle, Maaike Gouwenberg, Karin Laansoo, Kadri Laas, Lieven Lahaye, International Studio & Curatorial Program (ISCP), Putnam Rolling Ladder Co., Inc.
Related articles:
Review: Performa 17 by Helen Shaw, artinamericamagazine.com, 01.02.2018
Anu Vahtra näitas Performal New Yorki küljest, mida kohalikud alati märgatagi ei oska by Keiu Virro, Eesti Päevaleht, 22.11.2017 (in Estonian)
Magical Mystery Tour: In an Enigmatic Performa Work, Anu Vahtra Reveals SoHo's Past by Grace Halio, artnews.com, 17.11.2017
A Day in the Life of RoseLee Goldberg, the World's Busiest Performance Art Curator by Brian Boucher, news.artnet.com, 25.10.2017