A fact in space. After exhibitions
2016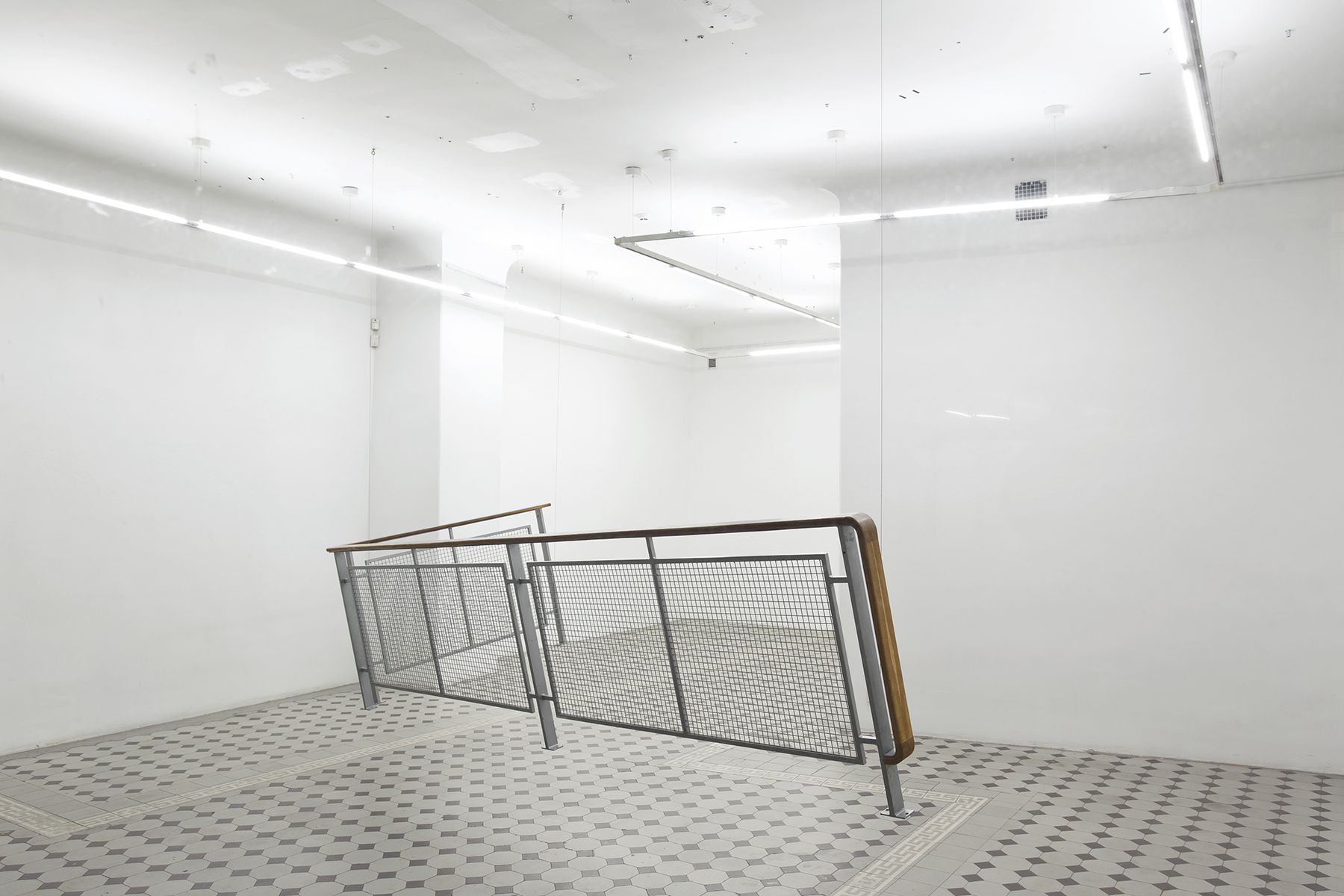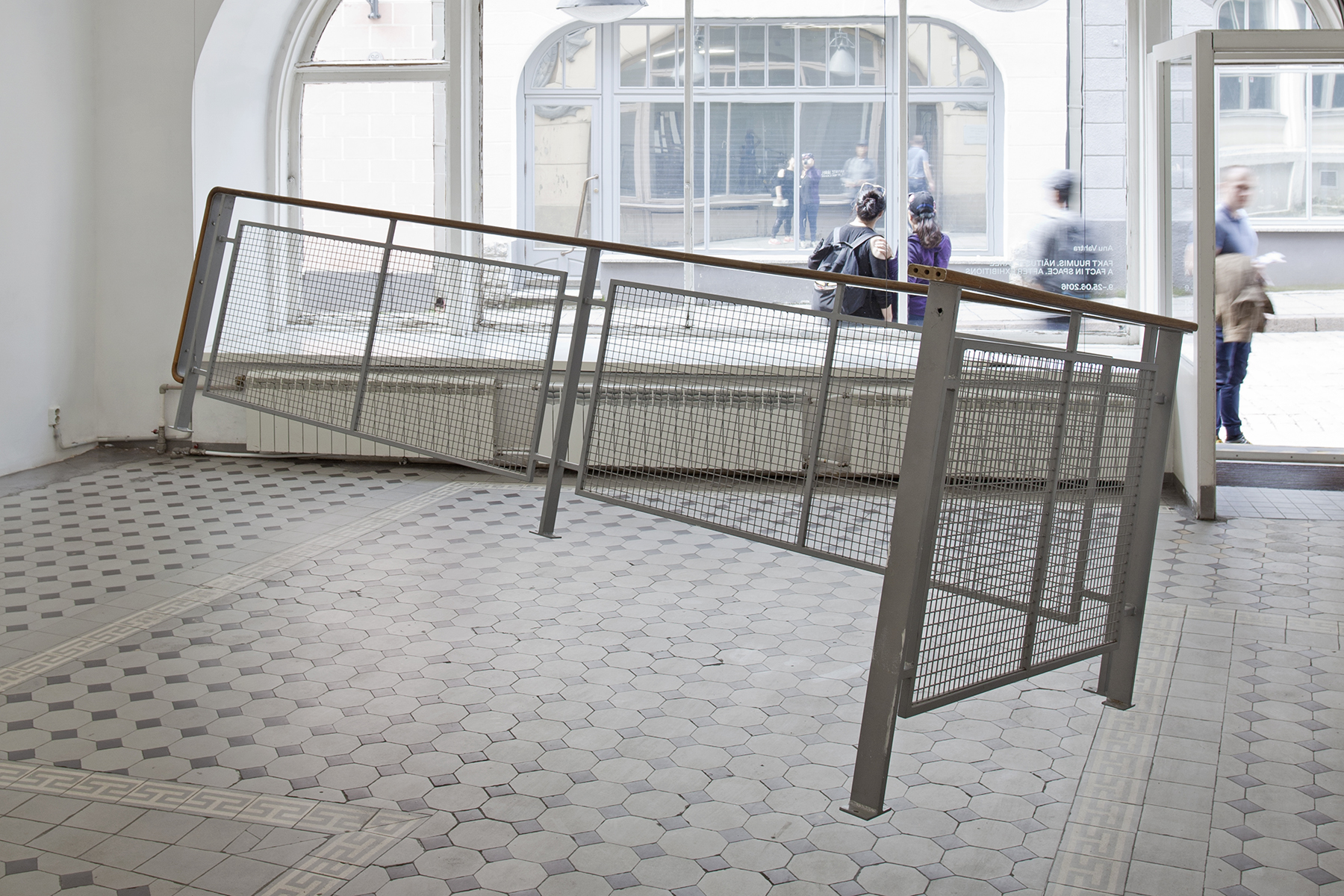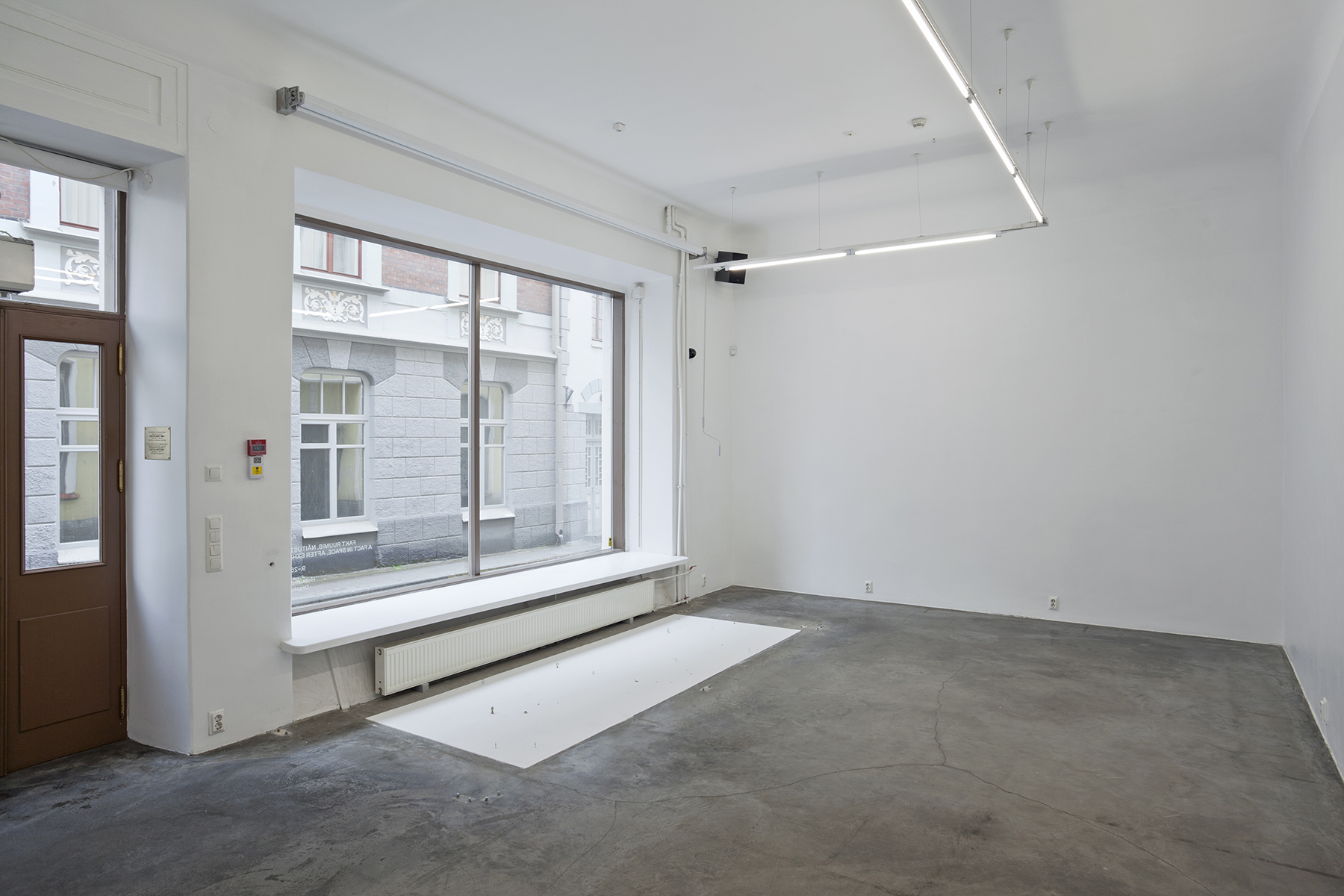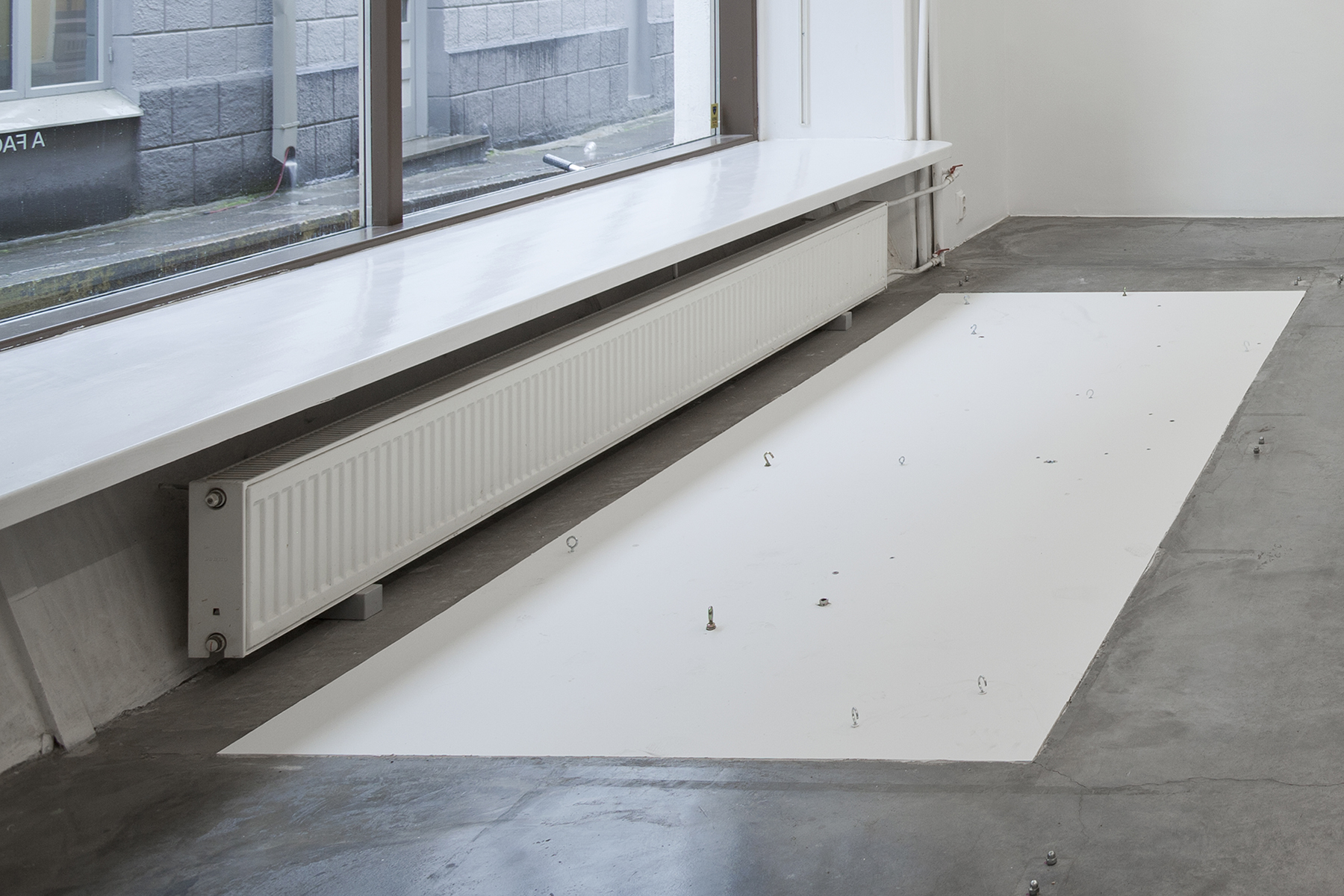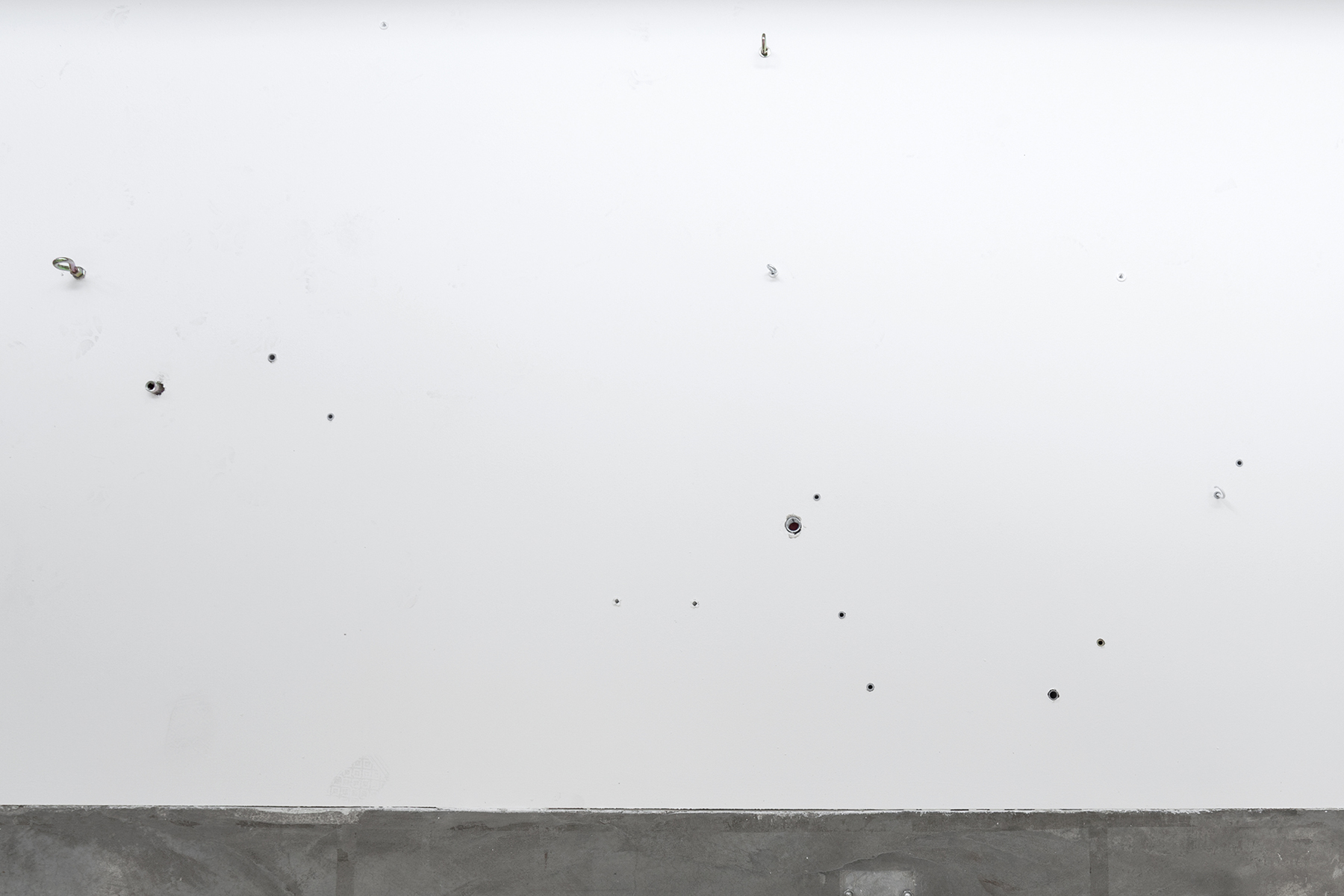 Taking place simultaneously in two different exhibition venues in Tallinn, the installation intervenes directly with the exhibition environment and infrastructure.
Situated around the corner from each other, both venues are run by the same institution—Estonian Artists' Association—yet their programme is hardly ever creating a dialogue between the two spaces. The venues are also known as challenging for artists because of their distinct spatial characteristics.
By swapping two most dominant elements of the respective spaces—the railing securing the entrance to the basement floor from Hobusepea gallery was exhibited as an object hanging from the ceiling in Draakon gallery; the entrance to the basement in Hobusepea gallery was closed with a white plaster board copying formations of numerous traces in the ceiling of Draakon gallery left by previous exhibitions—I turned the structure, normally not meant to be noticed, into the artwork and presented a proposal for a dialogue.
Related article:
Pidurdusjälg läbi kahe ruumi by Hanno Soans, Sirp, 01.07.2016