Traces on the floor in front of you
2017 & 2018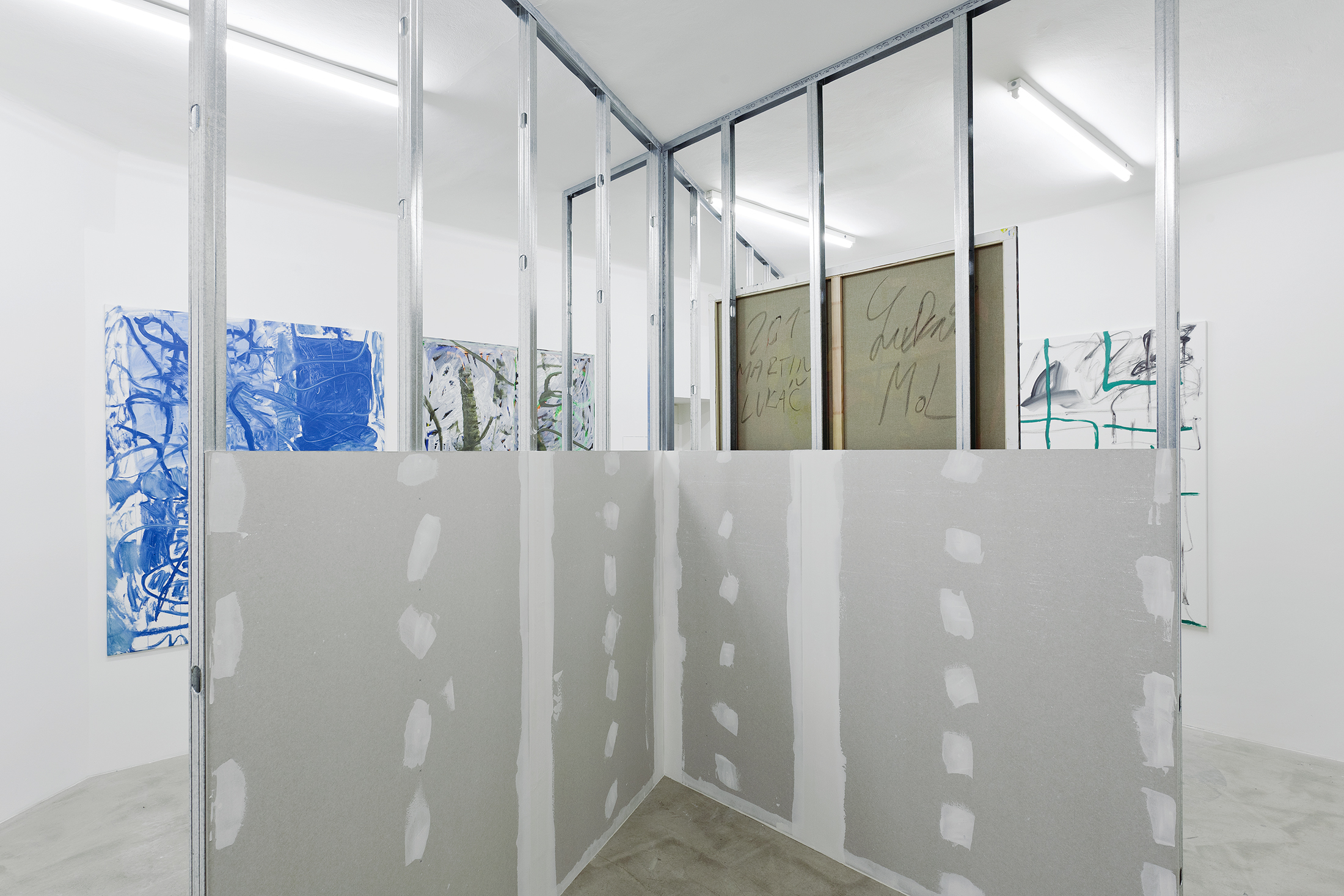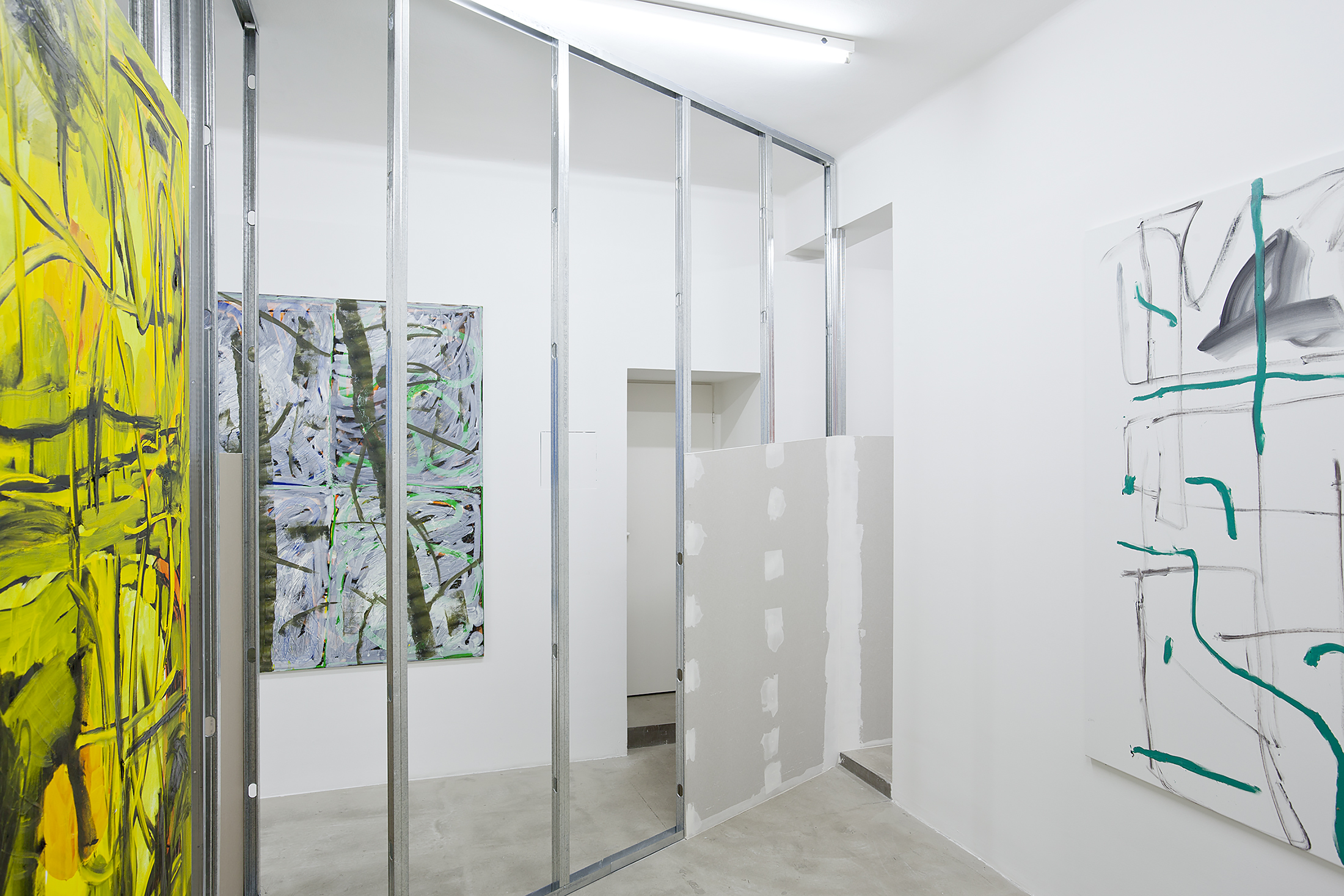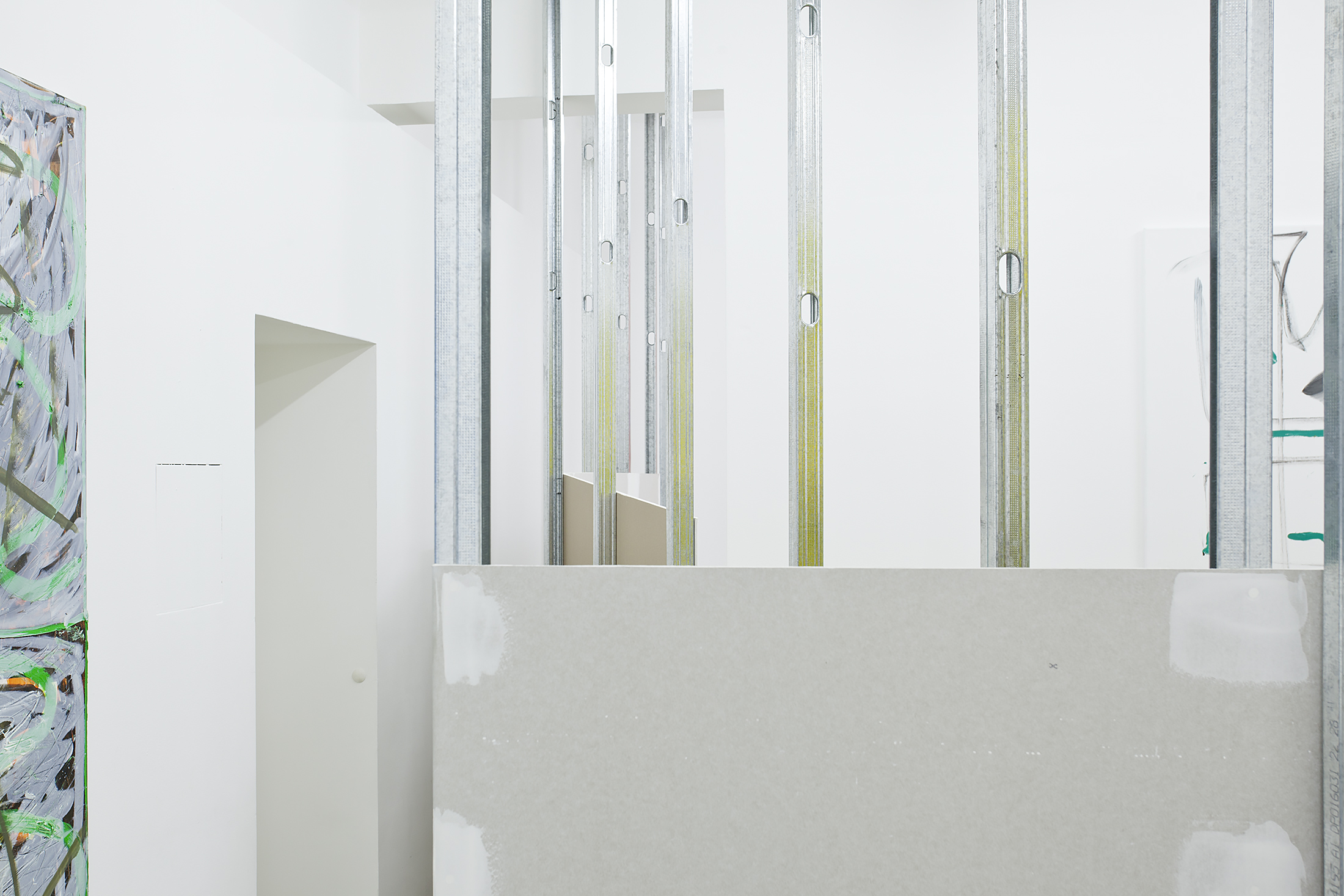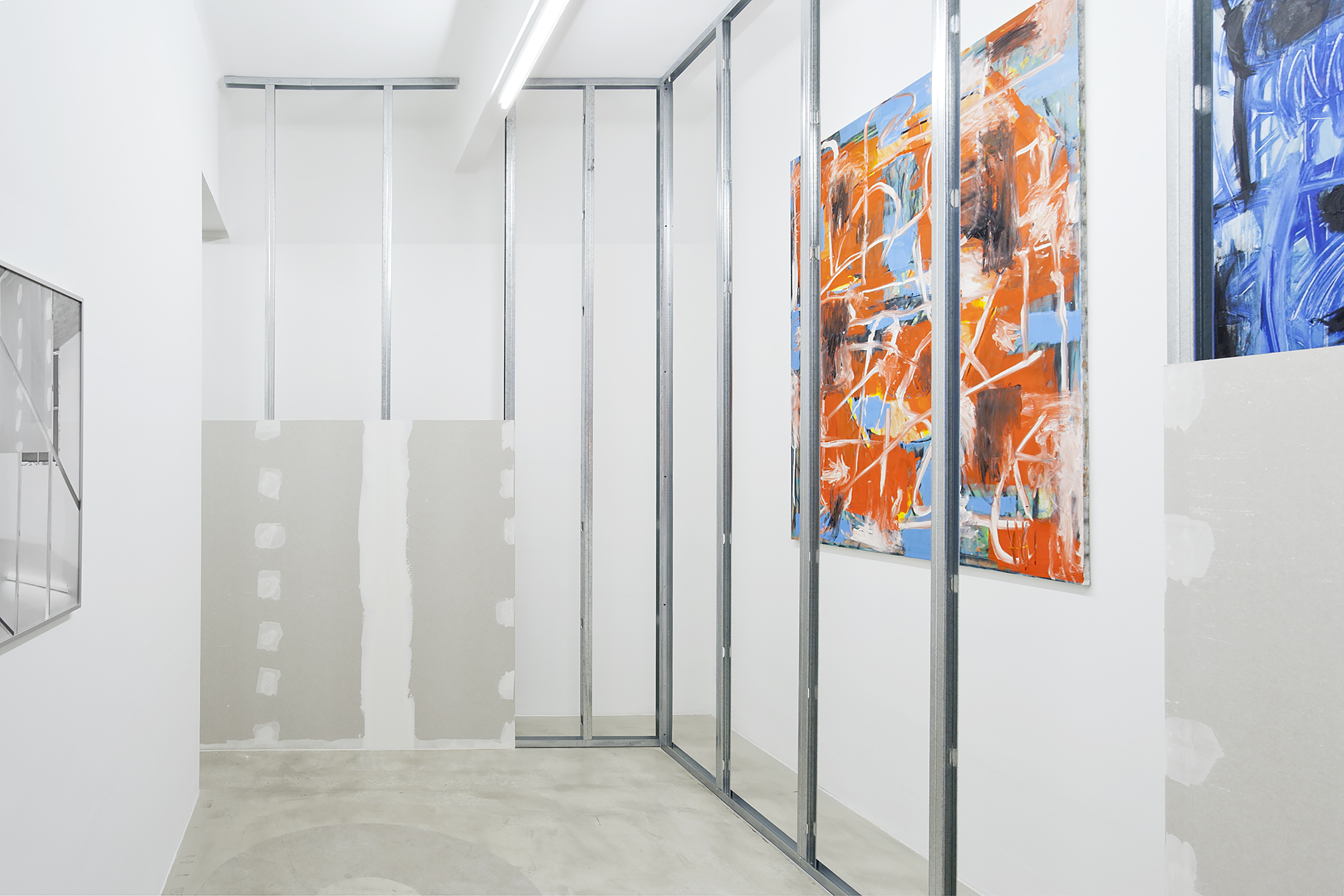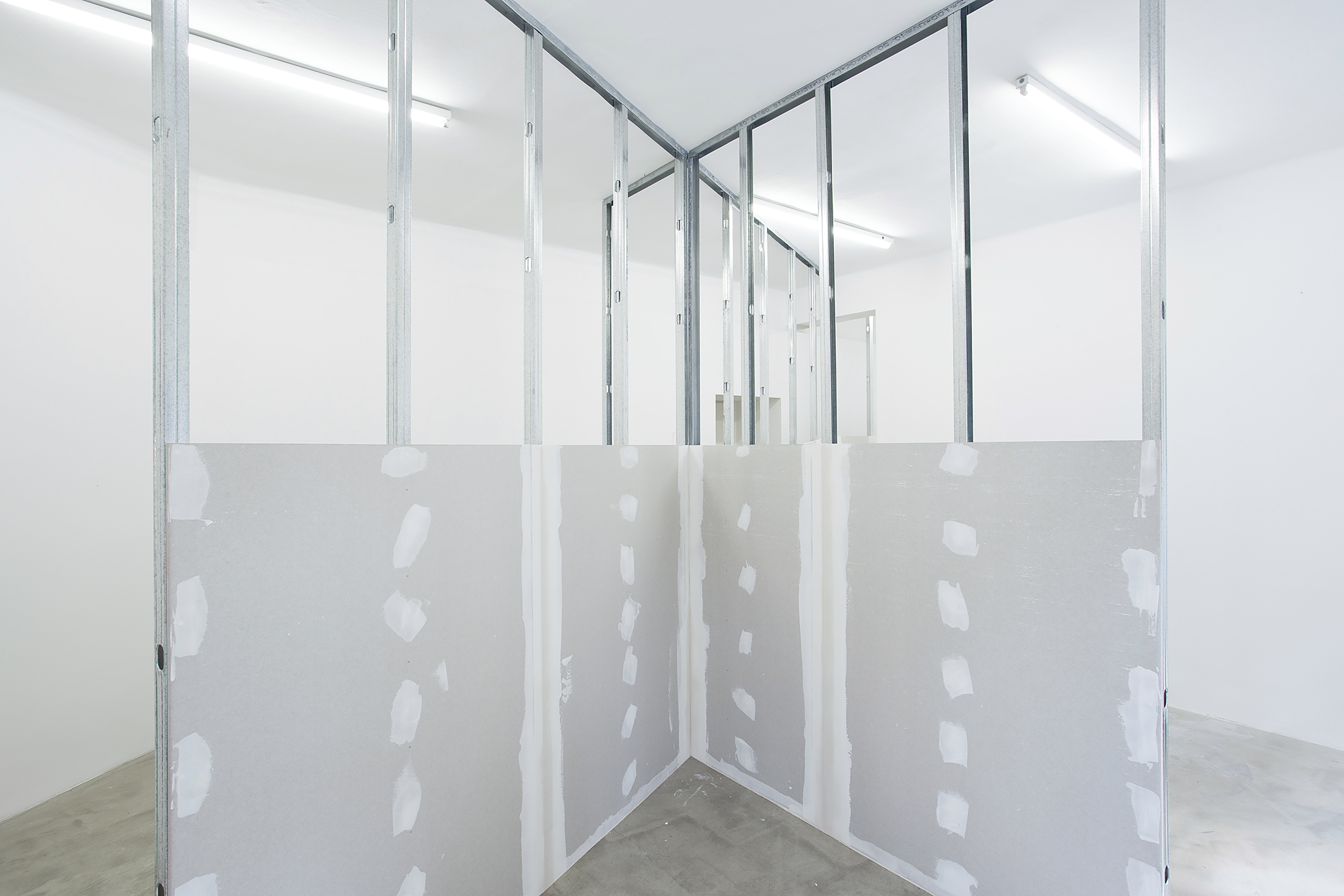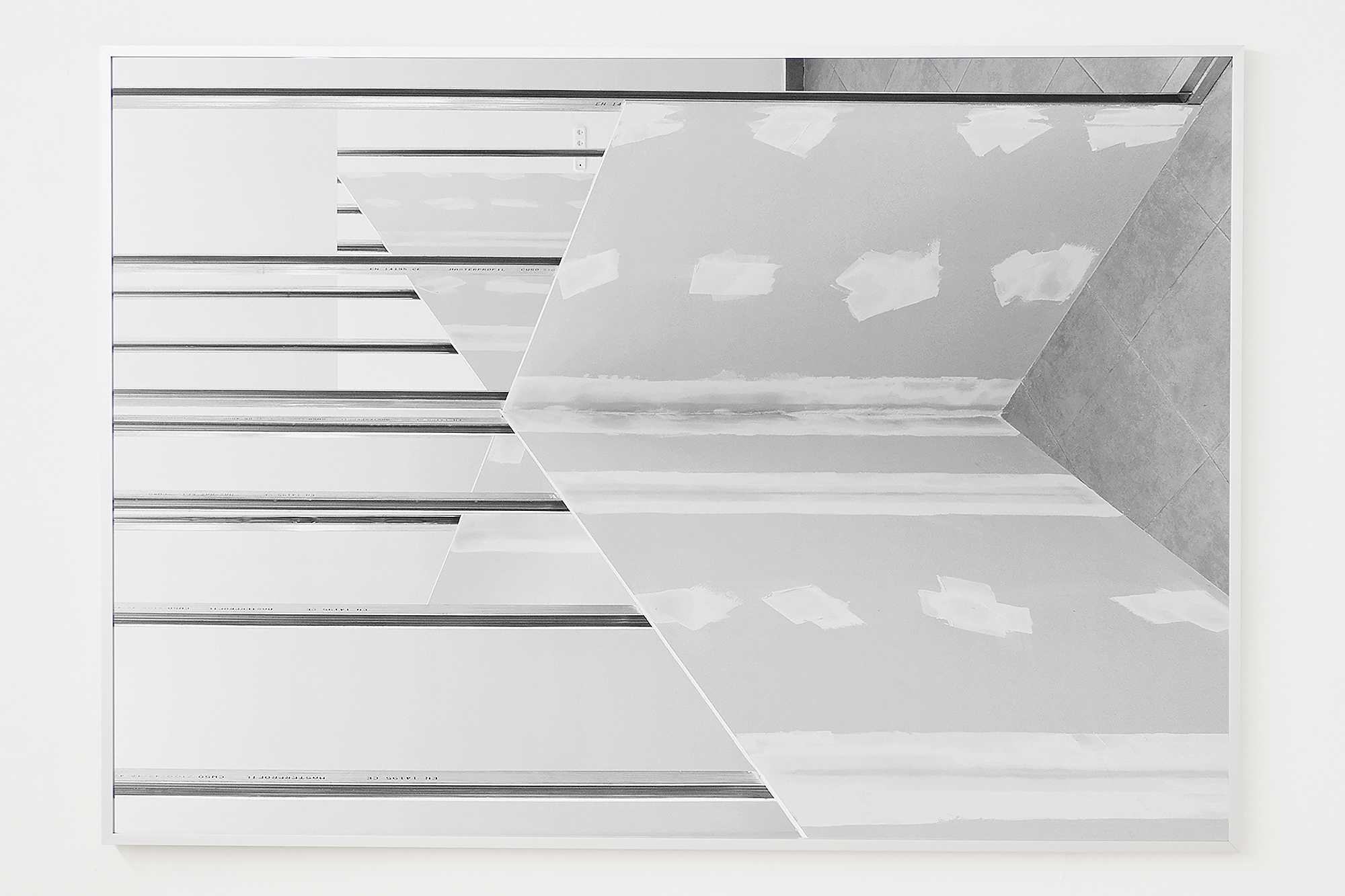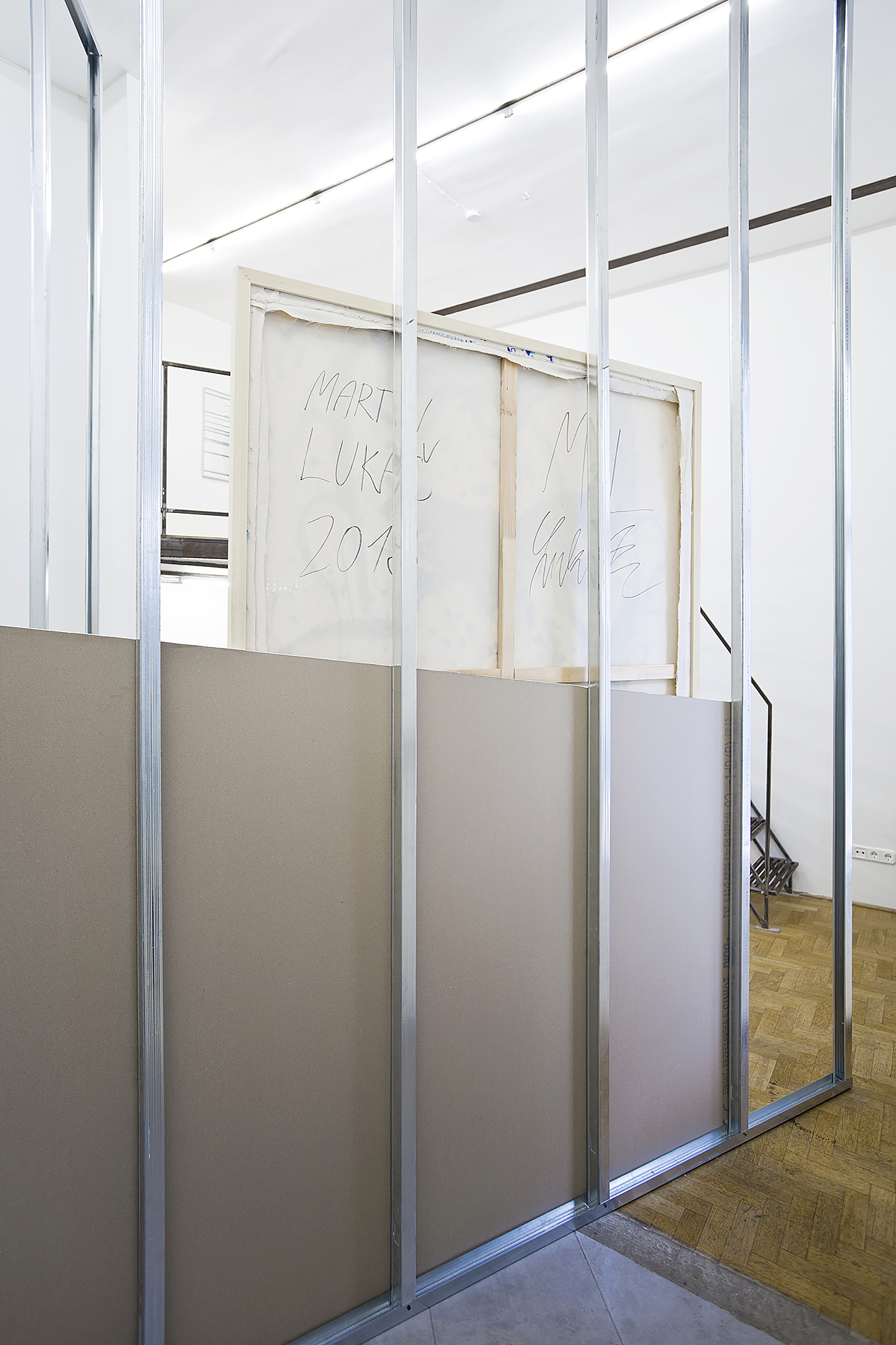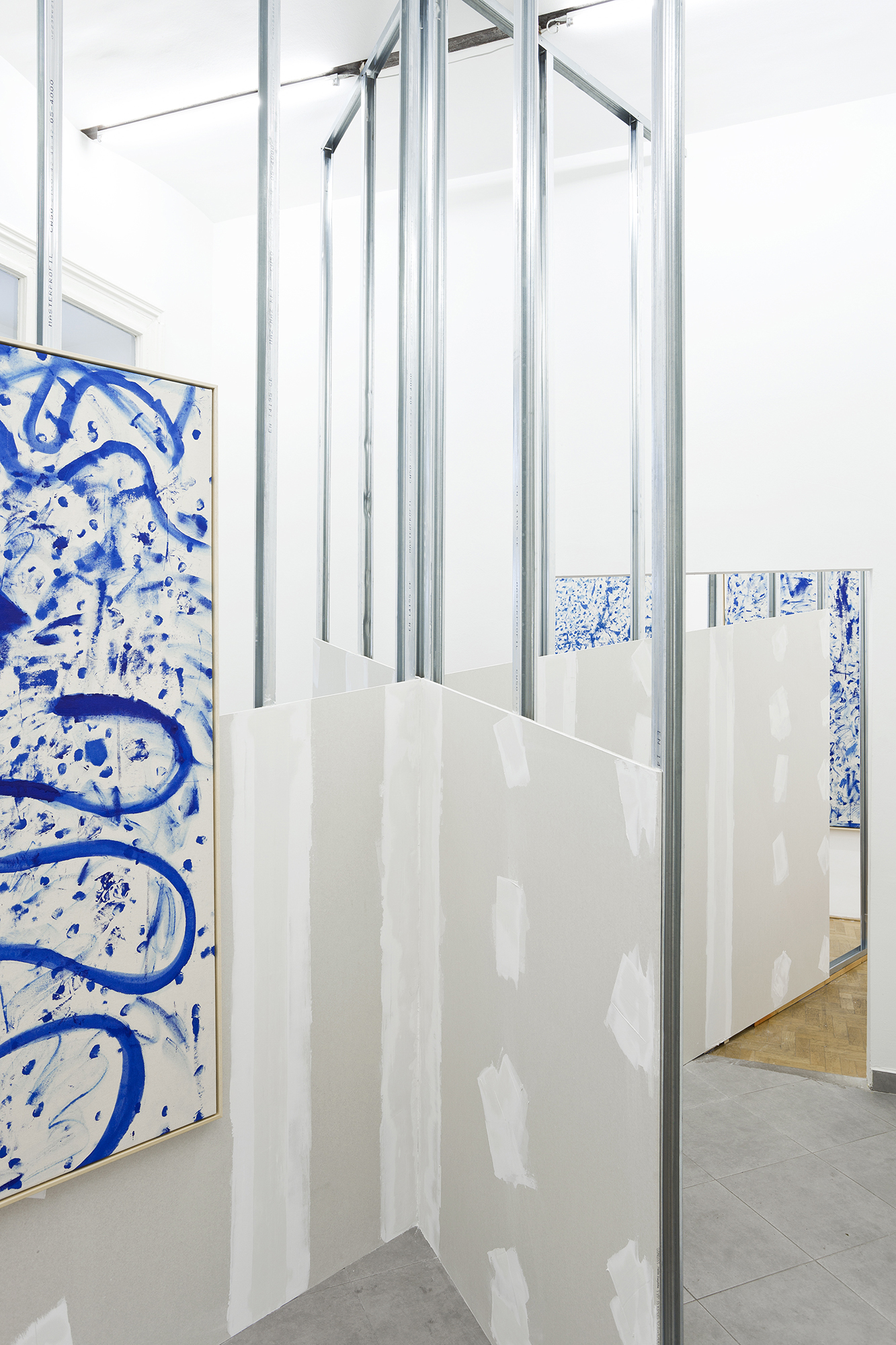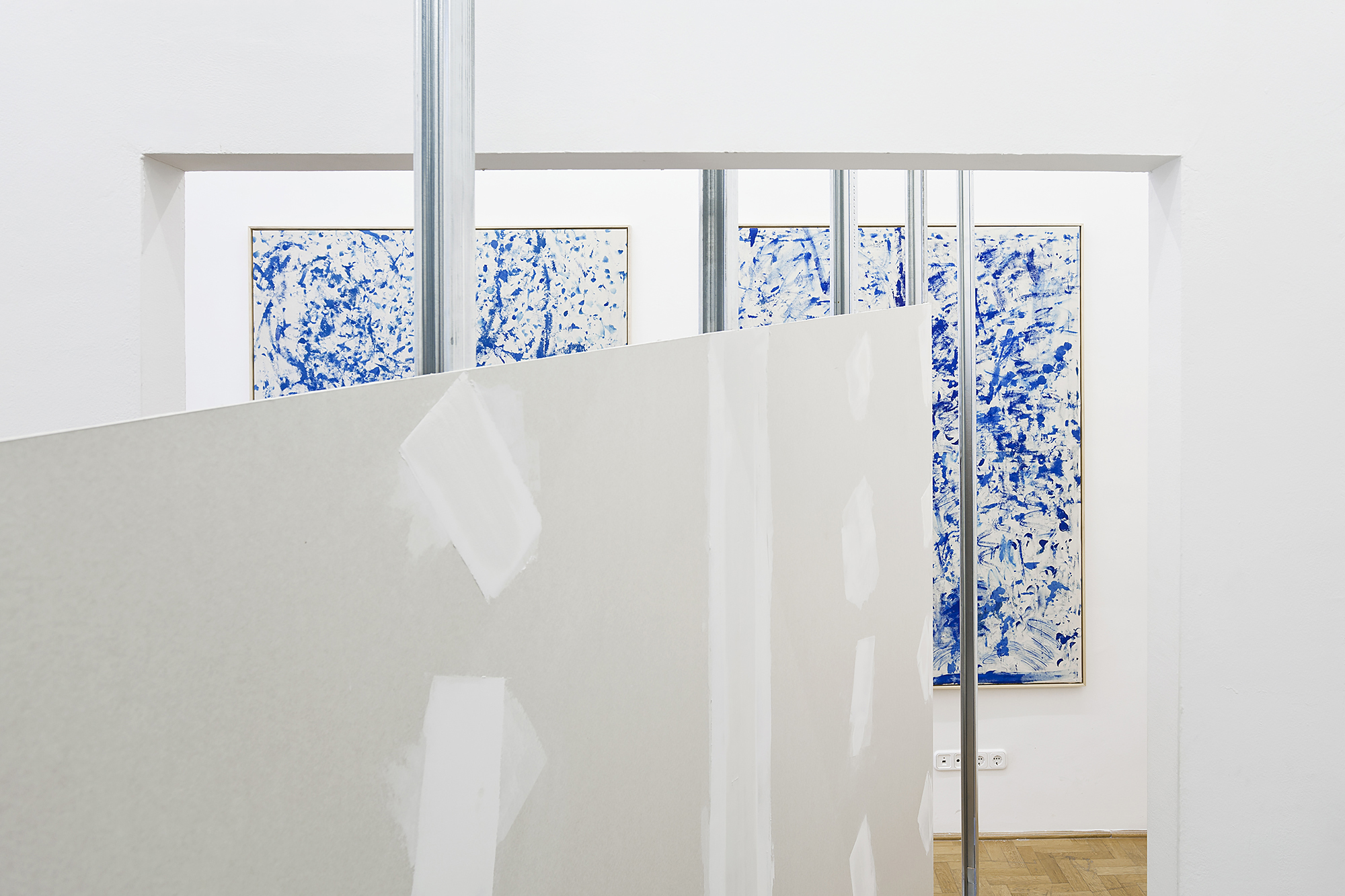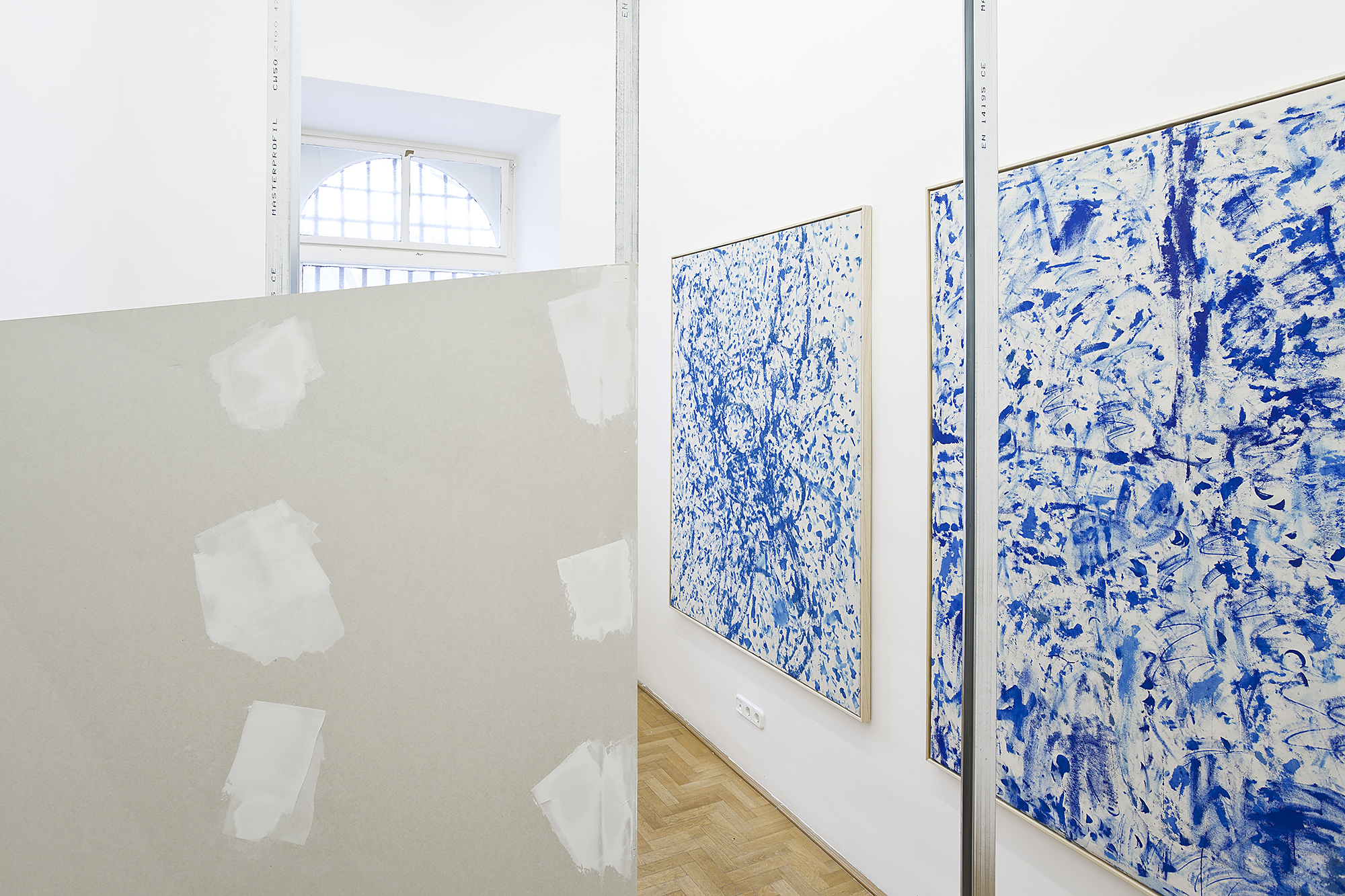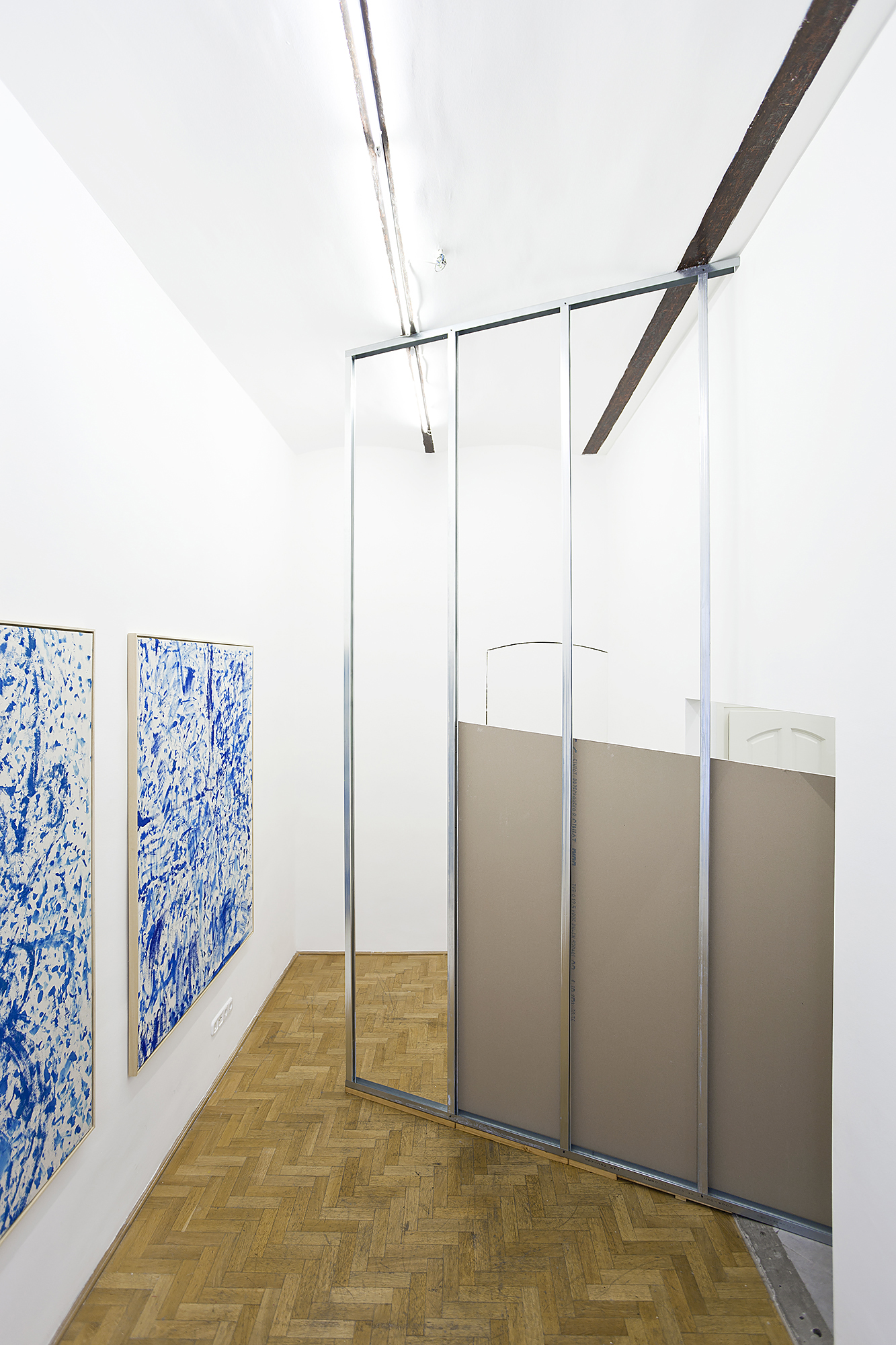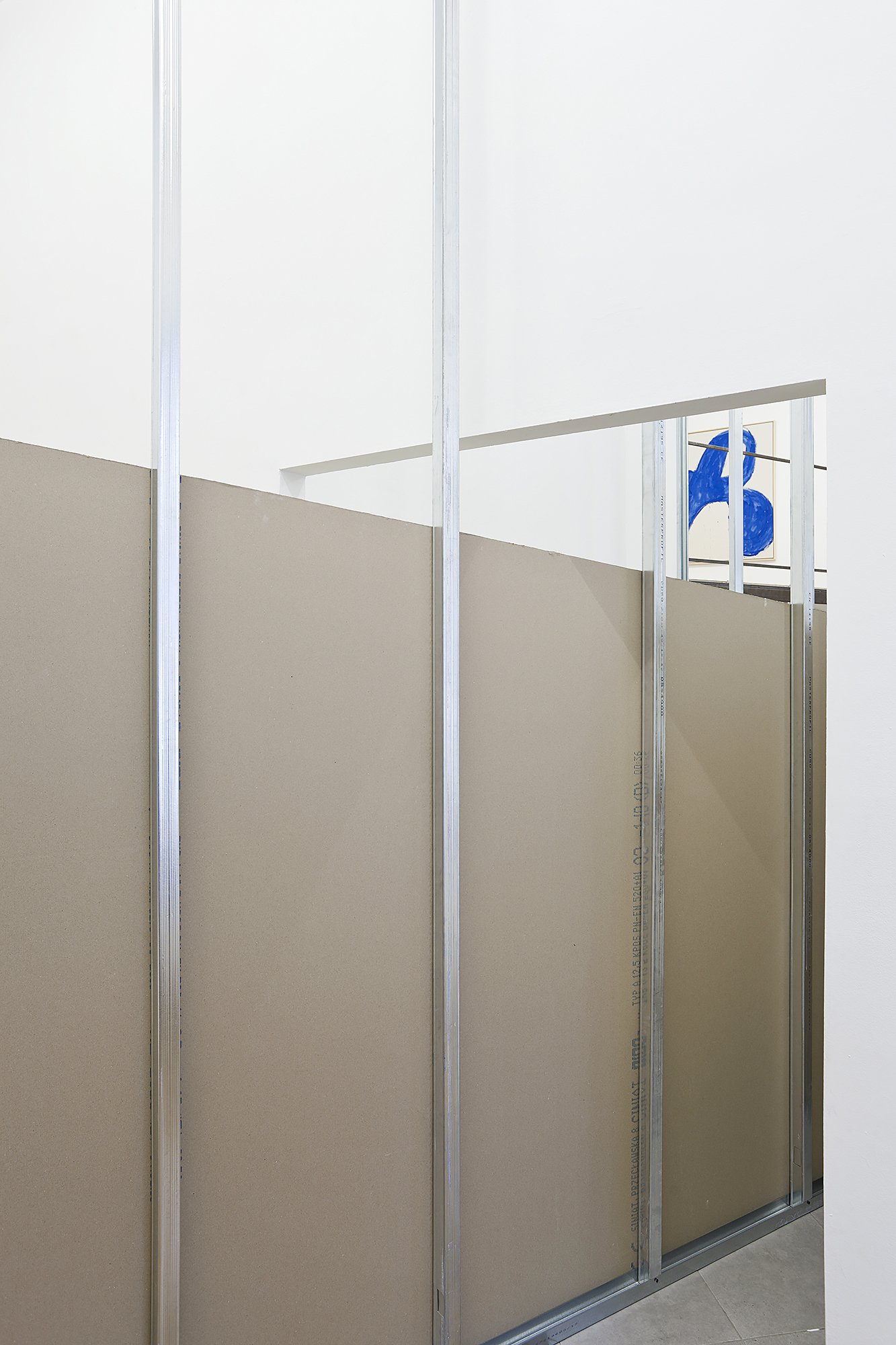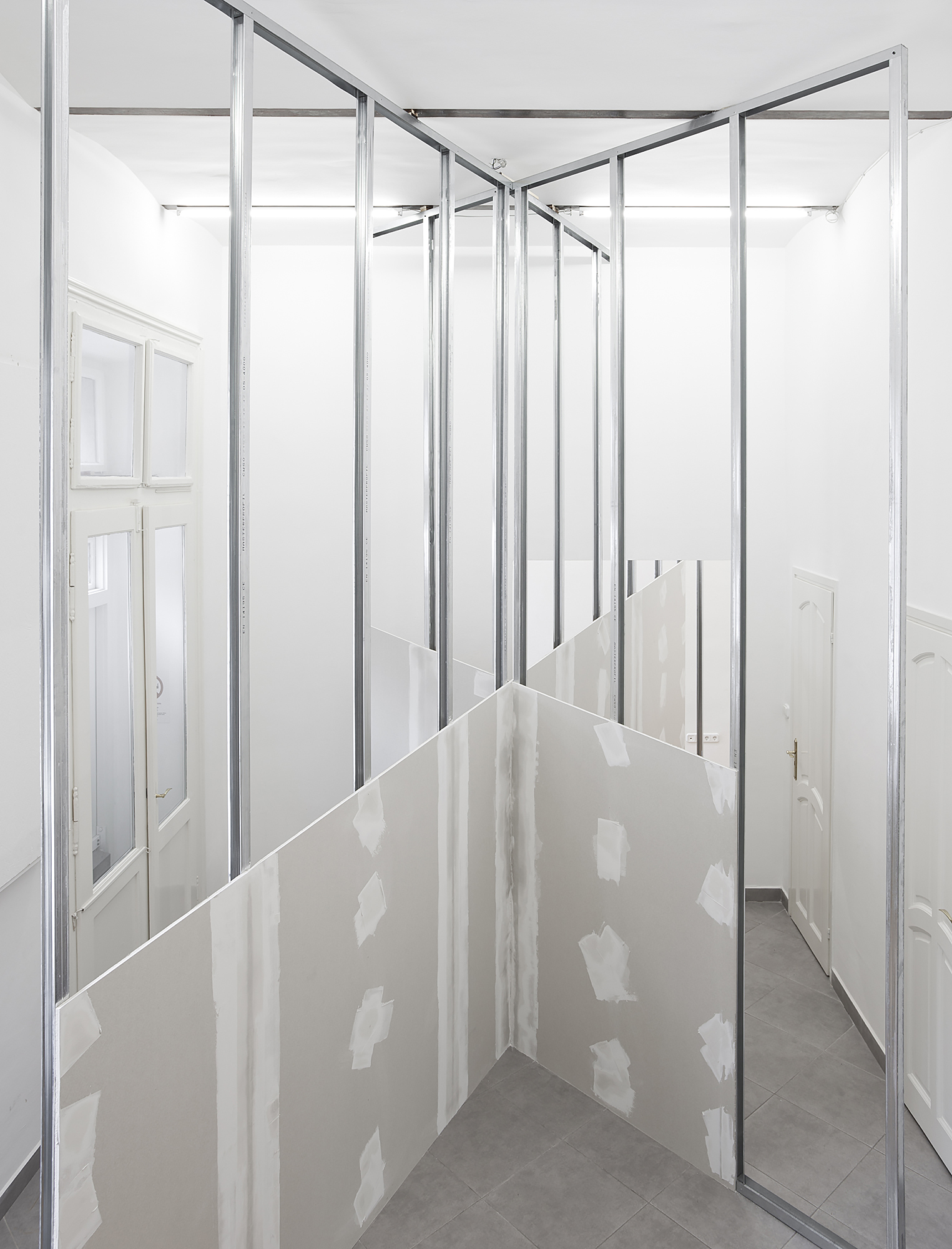 Realised for the first chapter of Interpreter's Booth, an exhibition with Martin Lukáč at Drdova Gallery in Prague, 09.09. – 21.10.2017, curated by Piotr Sikora.
The installation is based on the traces left by temporary exhibition walls on the gallery floor. Revisiting the infrastructure of previous exhibitions in the gallery my goal was to respond to the distinct presence of Martin Lukáč's paintings. Merging together walls from three previous exhibitions, I created a half-finished half-functional display structure that influenced the spatial behaviour of the viewer, both displaying and blocking the works of my fellow artist. In order to close the loop, a photograph of the installation made on location, titled Untitled (Between display and displacement), was displayed in the back space of the gallery.
The installation was adapted for the second chapter of the exhibition at Chimera-Project Gallery in Budapest, 01.03. – 30.03.2018.